Galaxy Tab 3 Lite Rumored to Rival Nexus 7
Lately reports have surfaced that Samsung will be preparing multiple different "Lite" branded Galaxy products for the budget market, and a part of that initiative will be tablets to compete with the Nexus 7.
Earlier this week we reported on a Galaxy Note 3 Lite coming early next year for those on a budget, and today SamMobile has also confirmed a Samsung Galaxy Tab 3 Lite is in the works, and should make a debut at CES during the first week of January. With a rumored early January release date Google's Nexus 7 could have some stiff competition come next year.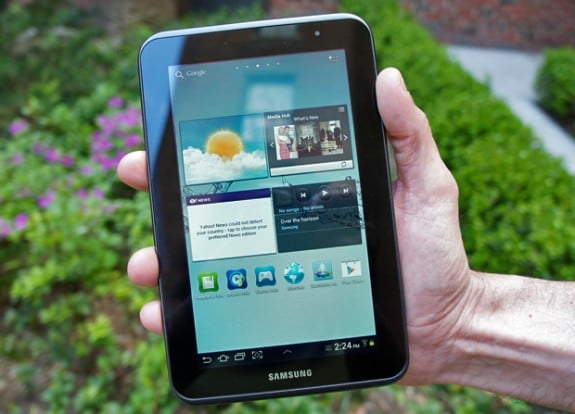 As many already know, Samsung's tablets haven't been what we'd consider cheap, or even well-priced. Coming with cheap plastics and usually internals that won't compete with the iPad or Google's own Nexus 7 and 10, yet still cost a pretty penny. Well, Samsung's looking to change that next year by attacking the tablet market with cheap Android tablets.
Reports have suggested Samsung is expecting to sell a few million more tablets in 2014 than they have this year, and with new leaks claiming multiple lite options are in the works, that all makes sense. Offering something in the $199 price range could be a good move from Samsung, but it'll still need to compete with the Nexus 7 specs if they want it to be successful.
Read: Nexus 7 vs Kindle Fire HDX: 5 Key Differences
Arguably two of the most popular Android tablets are the two listed above. The Nexus 7 and Amazon Kindle Fire HD and HDX, and Samsung will be targeting those consumers early next year with a new Galaxy Tab 3 Lite. According to the report Samsung will be offering both a WiFi and 3G model, and yes they state 3G — not 4G LTE — so we're not expecting the specifications to be too exciting for this new tablet.
If all goes as planned the new Samsung Galaxy Tab 3 Lite and Note 3 Lite will be available early next year, but we'll be waiting for that Samsung Galaxy S5 instead.