Game of Thrones Season 6 Release Date Confirmed
We've known for sometime that the Game of Thrones season 6 release date would arrive at some point in April, but HBO has officially provided a specific date that viewers can finally look forward to.
Game of Thrones has always debuted a new season around March and April, so it wasn't surprising to hear that the new season 6 would be arriving in April later this year.
However, this is mostly due to the fact that TV shows must air before the closing of Emmy nomination voting, which is June 24 this year. Television episodes must air before this date in order to be considered for an Emmy Award.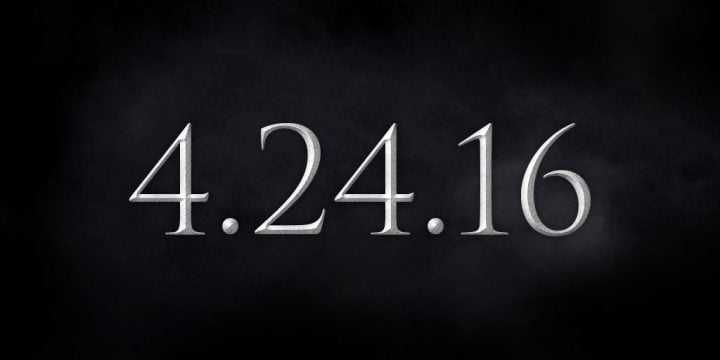 The Game of Thrones Season 6 release date will occur on April 24. The Game of Thrones Twitter account tweeted out the news with a simple "4.24.16" graphic, as shown above.
There aren't many details as far as what to expect during the new season, but a short teaser that was released late last year shows that we'll take off from where the show ended with the season five cliffhanger.
The popular show left off on a great note last year with the season five finale, which brought in a record 8.1 million viewers, and it was also the most-pirated TV show in 2015 with an estimated 14.4 million downloads.
Other shows that will have season premiere episodes that day include Veep and Silicon Valley, which will air after the one-hour season premiere of Game of Thrones.

As an Amazon Associate I earn from qualifying purchases.