GameBoy Emulator for iPhone Arrives with No Jailbreak Required
You might remember when GBA4iOS snuck its way into the iTunes App Store using a loophole, but that was quickly patched up by Apple. However, version 2.0 has released, giving iPhone and iPad users the opportunity once again to get GBA4iOS without requiring a jailbreak.
Furthermore, the updated version is getting a bunch of new features, including an all-new look that goes right along with the iOS 7 redesign, iOS 7 controller support, full iPad support, a built-in web browser to make it easier to search and download ROMs, a bank of cheat codes, Dropbox support, and backwards compatibility with other GameBoy platforms, making it the all-in-one solution for GameBoy emulation.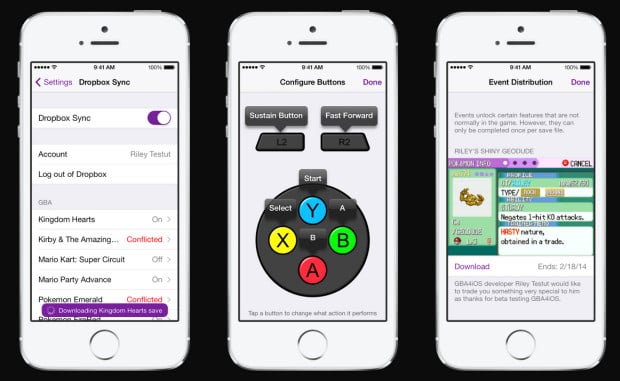 To install the app, iPhone and iPad users will simply just need to open the link to GBA4iOS in the Safari mobile browser and just follow the instructions at the top of the page to install it. Since it isn't available in the iTunes App Store, we're not sure how Apple will make the effort to block it, seeing as how they really only have the power to block an app by simply removing it from its App Store, but since that's not the case, we're not sure how the company will handle the situation, especially since you don't need to be jailbroken for it to work.
However, the app warns you that you may have to set your iOS device's date back before the date that you downloaded it on. This may have to do with circumventing any potential blocks that Apple puts on the app.
Most gaming emulators require that your iOS device be jailbroken, and then you can download all sorts of emulators from the Cydia app store. Apple obviously doesn't allow any such software to run on iOS, mostly because of copyright issues and such.
Even though you can get this emulator without a jailbreak, there are a ton of other emulators that you can try out if you're jailbroken, as well as a host of other tweaks and apps that you can download that you wouldn't be able to get otherwise. We have a convenient guide you can follow that will take you through the steps of jailbreaking your iPhone or iPad.

This article may contain affiliate links. Click here for more details.