GameFly Gets PC Gamers Into the Holiday Spirit With Custom Bundles
GameFly, the world's leading service for users looking to rent disc-based video games, isn't leaving gaming-related deals to Sony, Microsoft and Steam. Instead, the service is taking on those vendors with special Build Your Own Bundles that feature titles from Ubisoft, Rockstar, Square Enix, Valve and more.
Here's how it works, any PC user can head to GameFly's digital download service and sign up for an account that doesn't provide video game rentals. Then they can use the Build Your Own Bundle page to select a number of PC games at a particular price. For example, Ubisoft's Bundle package allows users to purchase 3 games for $22, 4 games for $28 and 5 games for $32. Specific Bundle pricing and game availability depend on the developer bundle in question. For example, Rockstar Games is offering users 3 titles for just $15, a bit lower than what Ubisoft is.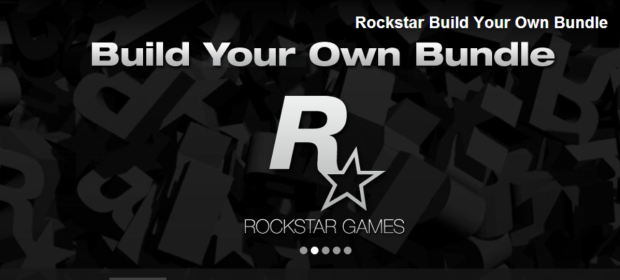 For what it's worth, games included in the bundle aren't new, however they aren't so old that users won't be interested in picking them up while they're discounted.
Battlefield 3, Dragon Age 2, Assassin's Creed: 3, Grand Theft Auto IV, NBA 2K13 and Civilization V are among the titles users can save on through the sale. Unfortunately, users can't mix and match deals from different bundles. As such, users can't get 2KGames' NBA 2K13 and Rockstar Games' Grand Theft Auto: Vice City in the same bundle.
It's important to remember that the games included in these deals aren't console titles. In fact, they aren't even physical discs. GameFly won't deliver these games by mail, instead users will need to download them directly to their PC once they've purchased the bundle. They'll be able to get access to the games through their GameFly account in the future.
GottaBeMoble has emailed GameFly to get more information about when these Build Your Own Bundle deals will disappear. We'll update this story with more information once we have it. In the meantime, it's probably a good idea to make your bundle purchases as quickly as possible.

As an Amazon Associate I earn from qualifying purchases.