Gameloft Bringing Modern Combat 4 and Other Games To Windows Phone 8
Gameloft will bring a dozen of its most popular games to Windows Phone 8 complete with Xbox Achievements and leaderboards sometime in the near future.
The biggest game in the lineup of new games for Windows Phone is the upcoming Modern Combat 4: Zero Hour. Modern Combat is one of Gameloft's best selling franchises with over 6.3 million copies sold, and now gamers can get Xbox achievements for playing the game on a Windows Phone 8 device.
Gameloft will also bring a number of other popular action titles to Windows Phone including NOVA 3, The Dark Knight Rises, and Asphalt 7.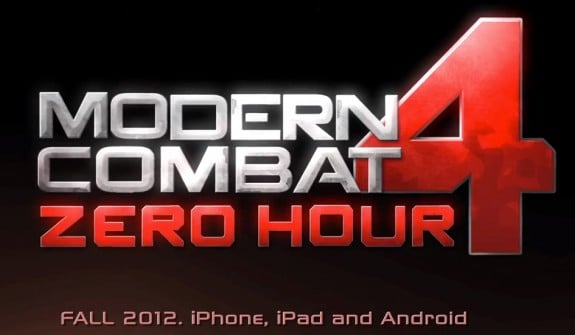 The full list of games is:
Ice Age Village
N.O.V.A. 3: Near Orbit Vanguard Alliance
Modern Combat 4: Zero Hour
Shark Dash
Asphalt 7: Heat
The Dark Knight Rises
UNO™ & Friends
Order & Chaos Online
The Amazing Spider-Man
Fashion Icon
Poker for Prizes
Real Soccer 2013
Most of the game are already available on iOS and Android. Modern Combat 4 is the only exception, as it's not yet available on any platform. There's a possibility that Gameloft will bring the game to Windows Phone around the same time as is comes to iPhone and Android.
During its Windows Phone 8 launch event Microsoft claimed it will soon have 46 of the top 50 mobile apps available in the WIndows Phone Store. That also includes games like Temple Run and Cut The Rope along with apps like Pandora and Chase Mobile. Microsoft hopes that more apps and its new features like the new Start screen and Wallet will help draw new users to the platform.
With Gameloft Windows Phone 8 will have an even larger number of popular apps.
Microsoft has a long way to go to catch up to Android and the iPhone, but the platform is gaining momentum. It's not clear how Windows Phone 8 devices like the Windows Phone 8X by HTC and Nokia Lumia 920 will sell, but early reviews indicate that Microsoft and its partners are off to a good start.