GameStop: 90% Higher PS3 & Xbox 360 Trade In Values for Xbox One
GameStop will boost the trade-in value for last-generation gaming hardware by 90%, when shoppers apply their credit towards Microsoft's Xbox One – for one day only.
GameStop announced the deal in a press release today and detailed a special pre-launch night event that will happen at many of its stores in the United States on November 17th. It's GameStop's assertion that the deal "allows consumers the ability to upgrade their console at a more affordable price, making it more accessible to have the latest hardware."
A quick check of GameStop's current trade-in values confirm that assertion. Today, users who trade in an Xbox 360 S with 4GB of on-board storage could get $76 dollars for the system. That price is without a Kinect sensor. Users with an Xbox 360s with 320 GB of on-board storage could get $152 in trade in credit. In comparison gamers trading in an Xbox 360s with 4GB of storage to Amazon could only get up to $45. Amazon's website didn't offer any guidance for using seeking to trade-in an Xbox 360s with 320GB of storage. That kind of cash could really help put a dent in $499 cost of the Xbox One on launch day.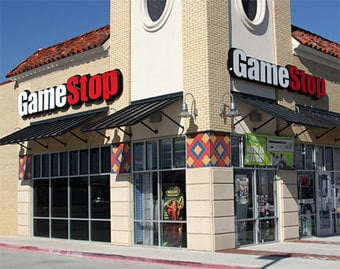 There are a few details users should know about. They'll need to arrive at a participating GameStop location on November 17th to take advantage of the higher trade-in credit. GameStop's press release is also adamant about users only being able to apply the trade-in credit towards the cost of an Xbox One. As such, users won't be able to trade in their old console for cash. Consoles must be in working order and have all of their cables to qualify for the trade-in offer too.
GameStop says that users will also have the opportunity to purchase games and accessories at the event. That's four days before the console itself goes on sale. Users should also expect giveaways, "fun activities" and refreshments during the event.
The Xbox One launches on November 22nd. GameStop is only offering users who pre-ordered the Xbox One the chance to attend the November 17th event. Unfortunately, pre-orders for the Xbox One are completely sold out.