GarageBand iPad App Launches: Touch Instruments and Guitar Amps Arrive on iPad 2
The iPad 2 has arrived and with the new hardware comes a collection of new apps including GarageBand for the iPad. The new GarageBand App is just $5 and will deliver a wide collection of instruments to your iPad.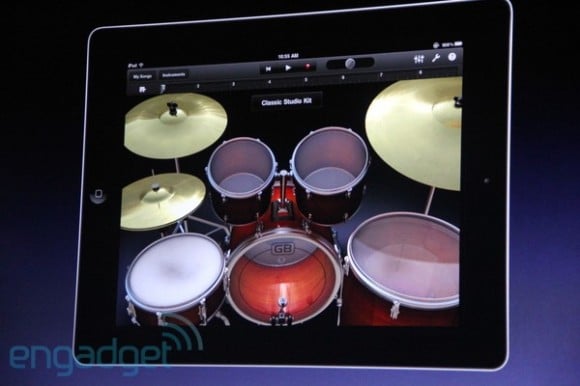 GarageBand for the iPad Details:
Touch instruments
guitar amps
250 loops
8 track recordings
ACC export and Email
Compatible with the Mac version of GarageBand
Use of accelerometer for pressure on keys.
The new Garageband app will allow you to play the piano, drums and even deliver guitar amps and effects. On stage Apple showed off the piano, illustrating how the iPad can detect how hard you press to determine how hard you want the sound to be.
Also shown off were Smart Instruments which essentially make it hard to mess up a song. These instruments are for people who want to learn hoe to play music, Apple calls them, "musical training wheels." The editing backend of GarageBand for the iPad allows users to control up to 8 tracks and works much like the interface on the Mac.
GarageBand will be available for $4.99 on March 11th.