Garmin Adds Google Street View To iOS Apps
The biggest complaint with iOS 6 is the lack of Google Maps and the features and data it once provided. In an attempt to fill one of those holes Garmin added a few new features to its iPhone navigation apps.
According to 9To5Mac today Garmin added one of the biggest features of Google Maps to its iPhone apps: Google Street View. Now iOS users can view street level images across the globe with Garmin's GPS apps.The feature should function in the same way it did in the iOS 5 Maps app.
Street View is much more useful than Flyover because it lets users actually see the building they're going to. Google doesn't offer Street View images for every street, but the feature does work in most major cities.
Read: 5 Navigation Apps to Replace Apple Maps in iOS 6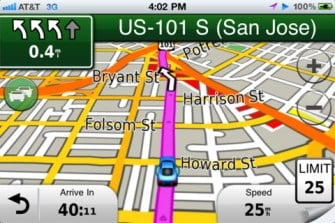 The new Garmin apps also add what it calls "urban guidance," which means the apps can give users public transit directions. The apps will tell users how to get to the public transit stations on foot before telling them which trains, bus, or tram to take.
Garmin's public transit information is available through an in-app purchase. There are free apps like Embark that offer the same public transit information, however. The in-app purchase is best for users who prefer to have all their mapping info in a single app.
The final new feature in Garmin's apps is Panorama View 3D. The feature uses NASA data to accurately show elevation. It's also available as an in-app purchase.
The new Garmin features arguably serve as a replacement for the Maps app from iOS 5, or at least a good alternative to the iOS 6 Maps app. Apple's Maps aren't very useful in many situations, but Garmin's apps should have more accurate data that won't fail users in an emergency.

As an Amazon Associate I earn from qualifying purchases.