Gateway E155C In The House
A nice package arrived today. A pre-production model of the Gateway E155C Convertible Tablet PC arrived for me to review and I'm blogging away on it right now. It is running Vista Ultimate. Early impression is that this Tablet PC has a lot to offer. I'll be doing an InkShow look at this new Tablet PC this weekend to be published next week.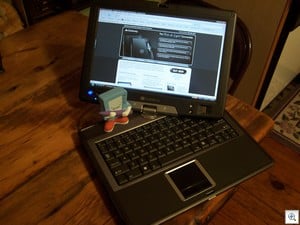 You can click on the image for a larger view.

As an Amazon Associate I earn from qualifying purchases.