Gavin Gear's Visual Studio Tablet PC template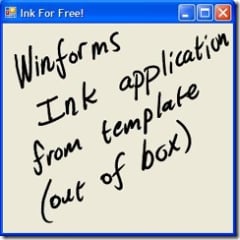 Microsoft's Gavin Gear is making it a little easier for developers to get their new Tablet PC application project started. He has created a Visual Studio 2005 Tablet PC project template that handles all the required references for inking and InkAnalysis, instantiating an InkOverlay object, and finally hooking all that fancy dancy stuff up to a form.
Check out Gavin's article here and download the project template here.
BTW: if you are a developer looking for a good idea, check out this GBM forum topic for new application ideas.

As an Amazon Associate I earn from qualifying purchases.