GBM InkShow: Dell Adamo XPS is Thin, Thin, Thin
The Dell Adamo XPS is hitting the market this month as the world's thinnest notebook. In this GBM InkShow you'll get to see exactly how thin it is compared to an iPhone, a quarter and another thin and light notebook.
The Dell Adamo XPS is a luxury notebook that has a starting price of $1,799. It will be available online at Dell.com and at select retailers.

Its design is innovative and it will definitely turn heads, but it's not for everybody. If you want to make a fashion statement, this is the computer for you. If you're more practical about your tech purchases though you'll be disappointed by its short battery life and some other trade offs.
GBM InkShows are Sponsored by MobileDemand, a company that makes RuggedTabletPCs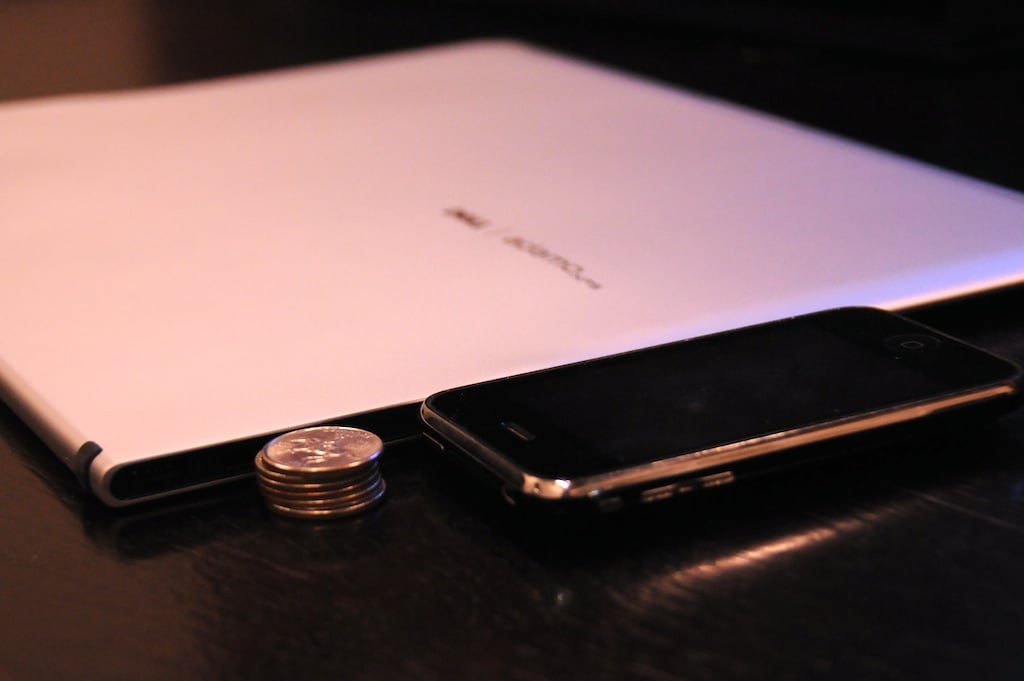 After spending about an hour with this notebook I still can't get over how thin it is. Here's a photo that shows that this thing is about as thick as six quarters stacked on a desk and thinner than an iPhone 3Gs.
One of the neat tricks I like is how the latch is released when you swipe at a sensor on the top of the lid. I'm not sure what happens if you need to open your notebook, but have a dead battery.
Since the hinge isn't at the back edge of the Adamo XPS the keyboard is raised. The gap is supposed to help with cooling, but a lot of people won't feel comfortable using it an angle. It was more comfortable for me to use it on my lap, which reduces the angle of the keyboard.
The $1,799 configuration that I saw yesterday will come with the following specs:
display: 13.4″ HD WLED (720P)
cpu: Intel® Core™ 2 Duo ULV (1.4GHz)
graphics: Intel integrated
memory: 4GB DDR3‐800MHz
storage: thin micro SSD (128GB*)
keyboard: full‐size laptop keyboard, metal keycapstouchpad with gestures
comms: 802.11n ; Bluetooth® 2.1
io: DisplayPort, 2xUSB 2.0, audio(ethernet via dongle)
battery: 20whr li‐ion
Starting weight: 3.2lb (1.44kg with 20Whr battery)
dimensions: 340 x 273.9 x 9.99 mm*
OS: Windows® 7 Premium 64‐bit
As you can guess, this system is not a powerhouse like other Dell notebooks that share the XPS badge. The biggest problem I have with this notebook is its battery life. We all know that the "up to" battery life times advertised are lab created. In the case of the Dell Adamo XPS, the advertised battery life is 2 hours and 36 minutes. There is an optional 40WhHr battery available that will run for up to five hours and 36 minutes.
Here are some more photos I shot of the Adamo XPS yesterday:

This article may contain affiliate links. Click here for more details.