GBM InkShow: Lenovo X200 Tablet PC Hands-On Video Review
During Pepcom in New York City tonight, Lenovo previewed their X200 Tablet PC. I am attending the event and will have additional video footage tomorrow. Until then, we've got an exclusive hands-on video review InkShow of the brand new X200 Tablet PC! I've been using it for a week and it is one fast and ultra-sweet Tablet PC. Lenovo has made some significant improvements over the X61 Tablet, and I predict people will be jumping all over this one. Look for an official announcement on Sept 23rd.
Here is a quick run-down of the new X200 Tablet PC, its' specs, new features, and changes. Jump down below to watch or download the hands-on video review InkShow.
Specs:
Processors: 1.86 SL9400, 1.6 SL9300, 1.2 SU9300
Storage: 80, 160, 250, 320 gb 5400 rpm; 200 gb 7200 rpm, 64 / 128 gb SSD (Samsung)
Memory: up to 4 GB DDR3
WLAN: Intel 5100, 5300, WiMax / WiFi 5350, and UWB support
WWAN and GPS
Security: Fingerprint reader
Ports: 3 USB, VGA, Mic / Headphone, choice of 5-1 media card reader with modem or 3-1 media card reader and no modem, express card slot, 1.3 mp web cam
Weight: 4 cell: 3.5 lbs, 8 cell: 3.88 lbs
3 Display options: 12.1" Wide View Standard WXGA; 12.1" WideView SuperBright LED backlight WXGA (285 nits); 12.1" WideView Multi-Touch + MultiView LED backlight WXGA panel supporting digitizer pen and single touch.
Graphics: Mobile Intel GMA 4500MHD
Pricing: starts at $2325, shipping October 10.
Notable highlights / changes:
Dual swivel hinge
WXGA, 1280 x 800
LED backlight panel, 285 nits
1.3 mp web cam
Battery life of up to 15 hours using 8 cell battery and 1.2 SU9300 processor. We'll see how that plays out in real life. But they are claiming an almost 50% improvement in battery life. We'll take it.
Built-in GPS when ordered with WWAN module ( doesn't need to be activated)
Palm Touch Rejection improved, pen detected at higher position
Non-touch panel has much less bezel, almost flush-like
Better touch experience, reducing pressure by 28%
Wacom digitizer
WiFi switch moved from front to left side
NavDial has been removed. Lenovo's research indicated it was seldom used.
Pen location has moved from lower left to upper right side
No Firewire port
No more of those milky-white smudges on the screen
Narrower wrist pad than on the X61
Two speakers and dual-array mics. X61 had just one speaker
20% cooler than X61 Tablet
1 hour battery difference between the SL (low voltage) and SU (ultra-low voltage) processors
SmartAudio manager to tune speakers to specific profiles: jazz, rock, etc
Video Review
In this video review, I give a close-up look at the X200 Tablet, compare it in size to the X61 Tablet, demo it going in to and out of sleep, do some inking, and much more. Expect more InkShows on the X200 Tablet as we take it head to head with the X61, HP 2730p, and the X301. Big thanks to Lenovo for getting the X200 into our hands so we could you this launch video review.
All GottaBeMobile.com InkShows are sponsored by TechSmith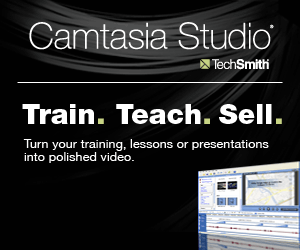 As an Amazon Associate I earn from qualifying purchases.