GBM InkShow: Microsoft Touch Pack for Windows 7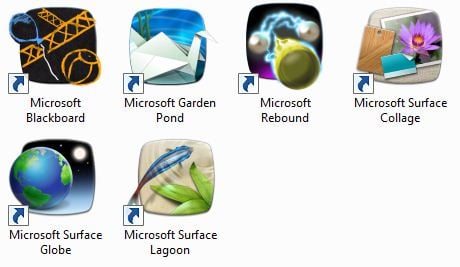 In this video InkShow, I take a quick look at the multi-touch applications that will be a part of the Microsoft Touch Pack for Windows 7: Surface Collage, Rebound, Blackboard, Garden Pond, Surface Globe, and the Surface Lagoon screen saver.   Microsoft Surface technology can be felt all over this pack, from the screensaver to the globe. Playing with the Touch Pack on my Dell Latitude XT felt like I was playing on a minature Surface computer – the experience was that good. Keep reading for more and to watch the video.
These applications are a lot of fun, once you figure out how to play them. They make multi-touch on a Windows 7 touch computer come alive. I did this quick demo on my Dell Latitude XT running build 7100 and the latest multi-touch drivers from N-Trig. Except for a lack of help files to give me some pointers, and my having difficulty figuring a few of the games out, I've had a lot of fun playing with these applications over the past several weeks. All the pieces for a good consumer experience around multi-touch finally appear to be coming together. The applications will be quite the hit and I'm sure they will help create some excitement amongst consumers. Having something to do with that new multi-touch computer right off the bat is going to be very important. Let's hope Microsoft rolls out some more prototype games, and the development community gets going on some entertaining applications of their own.
The pack will be pre-installed by OEMs on computers that support multi-touch and meet Microsoft's Logo requirements for Touch and Windows 7. Additional information on the upcoming Touch Pack  can be found here on Microsoft's Windows 7 Team blog, along with a detailed description of each game.
Ok, gotta run…Blackboard and Garden Pond are calling my name – gotta figure those suckers out. I think my son and I will go at it tonight with a game of Rebound. Hey Microsoft – I'd love to see an internet-enabled version of Rebound! Checkout the video below.
All GottaBeMobile.com InkShows are sponsored by TechSmith.com
All GottaBeMobile.com InkShows are sponsored by TechSmith.com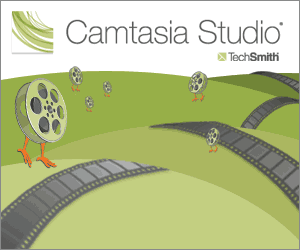 As an Amazon Associate I earn from qualifying purchases.