GBM InkShow: The Asus Eee PC T91 Tablet PC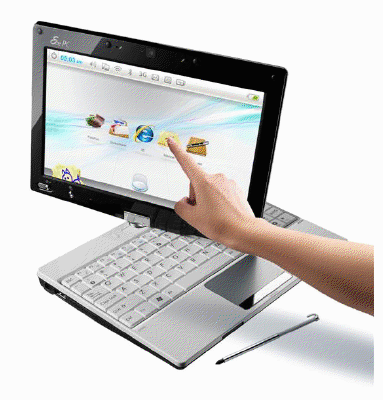 It has been eagerly anticipated and now we can begin to take a look at the Asus Eee PC T91 Tablet PC. Thanks to the folks at Asus I got to check out a review unit and film this InkShow. After a few false starts the Asus T91 Eee PC is available from Amazon and other retailers beginning today July 15 for $499. Some will probably find that on the high side, and I for one hope we reach a day when Touch (and Tablet for that matter) don't mean a premium price point.
The T91 is all about Touch and Asus has obviously spent time and resources to provide a Touch UI for you to work with called TouchGate. Optimized for touching, (larger buttons everywhere) TouchGate sits on top of Windows XP (Note, not Windows XP Tablet Edition). As you'll see in the InkShow there are three ways to access what Asus calls the TouchGate UI. While it is very pretty and does offer you a way to Touch to your heart's (or finger's) delight, the lack of user configurability is a minus. You aren't able to add your own programs or shortcuts to the central touch screen and this is by design. Asus wanted to make sure that everything worked well with what they've designed here and on one hand I can applaud that effort. On the other hand the TouchGate UI is resource heavy (note in the video how long the Yahoo widget screen takes to load). It makes me wonder if the amount of resources put into developing the TouchGate UI are really worth it in the end. Now, that comes from a geek who is familiar with Touch and Tablet interfaces. That said, I can see an average user finding this very convenient as opposed to navigating touch on a normal XP screen.
The T91 uses a resistive digitizer and I would say that has a very soft touch. That said, at times it was very responsive and at times not. The screen and the case is very glossy. In fact the glossy screen as you'll see in the InkShow can be a real detriment. It is also a fingerprint magnet.
Asus includes a small, collapsible stylus that is good for pointing your way around the screen, but if you're looking to do some Inking, this is not the device for you. While I was not surprised that Inking wasn't an optimal experience here, it is puzzling given the note taking app that features some lovely handwriting on its example pages. As you'll see I had to keep my hands off the 8.9 inch LED backlit screen in order to do any Inking. Again, not a surprise, but given the 8.9 inch screen size, I can't even rest my hand on the bezel to aid in Inking.
The T91 is light and it is small. It weighs in at 2lbs. I'm glad it is configured with Touch in mind, because the small size limits the size of the keyboard and for my big hands, it is too small to get any real touch typing done. You mileage may vary.
Keep in mind that Asus is bringing another version of the T91 to market later this fall after Windows 7 ships that will include Multi-Touch. I'm looking forward to seeing what the T91A will offer as well.
Asus is touting 5 hour battery life and in my experience testing the unit with WiFi on, I'm seeing about 3.5 hours. Asus combines storage with an SSD or HD with what they call Eee Storage which is essentially using an SD or SDHC card (also MMC) to beef up the number of GB available that's accessible from a port on the side of the unit. This is in addition to the SD/SDHC slot on the front of the device. The unit I'm testing has a 16GB SSD and 20GB of Eee storage available.
For Touch enthusiasts who are looking for a Netbook sized device, the T91 could very easily fill the bill. That said, I can't help but think that we'll see better Touch implementations in the Netbook class after Windows 7 ships. Of course that will depend on whether or not all the Touch and Tablet bits are enabled in the Windows 7 version you might purchase with the device.
(Note: There is a glitch about 2/3rds of the way through the InkShow that I didn't catch until after the video was produced. Not much is lost, but apologies nonetheless.)

Inkshow length: 24:35
Here are some specs:
8.9″ LED-backlit / Resistive Touch Panel Display
Intel US15W Chipset
LAN Onboard 10/100 Mbps Fast Ethernet controller
Bluetooth V2.1
Memory 1GB (DDR2)
Storage Total 82GB (16GB Solid State Drive + 16GB SD Card + 30GB Portable Hard Disk Drive + 20GB Eee Storage)
Interface 1 x VGA port (D-sub 15-pin for external monitor)
2 x USB 2.0 ports
1 x LAN RJ-45
2 x audio jacks: Headphone / Mic-in
Camera 0.3 M Pixel
Reader 3-in-1 MMC, SD, SDHC flash card slot
Audio Hi-definition audio CODEC
Built-in high quality stereo speakers
Digital Array Mic
Battery Life Li-Polymer battery, 5hrs
Dimensions 225mm (W) x 164mm (D) x 25.2 ~ 28.4mm (H)
Weight 0.96kg
MobileDemand is the InkShow sponsor and offers rugged Tablet PC systems for vertical industries.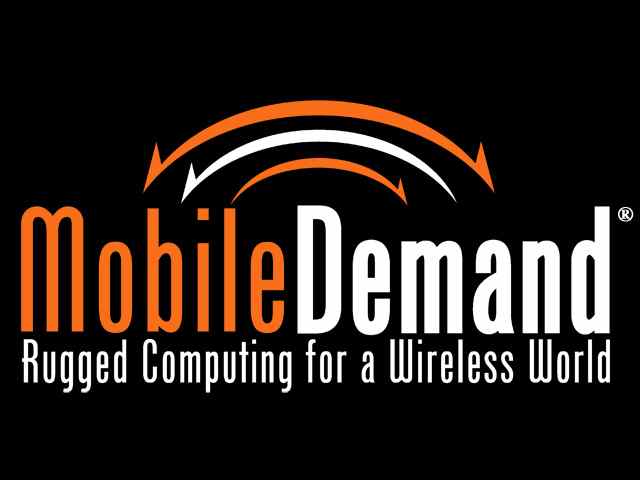 As an Amazon Associate I earn from qualifying purchases.