GBM InkShow: Touch on the Lenovo X200T Tablet PC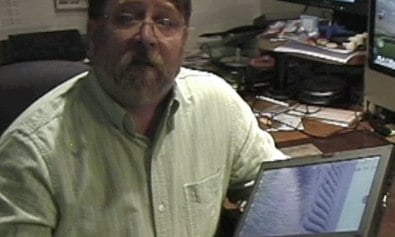 I'm really enjoying using the two finger touch on the Lenovo X200T Tablet PC. That's saying something since I just don't see touch as being necessary in my usage of a Tablet PC. Frankly, I pull out a Tablet PC when I need to Ink some notes in rehearsal or a meeting or when I want to browse the web with the device in slate mode in my lap.
That's where this version of touch works for me. It is very easy to sit with the device and surf the web. Even more so the dual digitizer implementation makes it very easy to switch back and forth between the pen or touch. Although as you'll see there are some calibration issues that I hope Lenovo takes care of before these devices start shipping when Windows 7 rolls out October 22. (check out the video after the jump.)
The bottom line is this. Lenovo has an excellent Tablet PC in the x200T, with our without touch. As a convertible Tablet it is tough to beat. Only the HP 2730p comes close in my mind. Adding two finger touch to the x200T gives it a leg up for those who like using a Tablet PC in slate mode, and Lenovo has done a good job with its Simple Tap touch UI.
Enjoy the InkShow
GottaBeMobile InkShows are sponsored by Mobile Demand, a company that makes rugged Tablet PCs like the xTablet T8700

Make sure you check out the GBM Shortcut on Pinch and Zoom.

As an Amazon Associate I earn from qualifying purchases.