GBM iPad Series: "I Haven't Really Lived Until This Moment"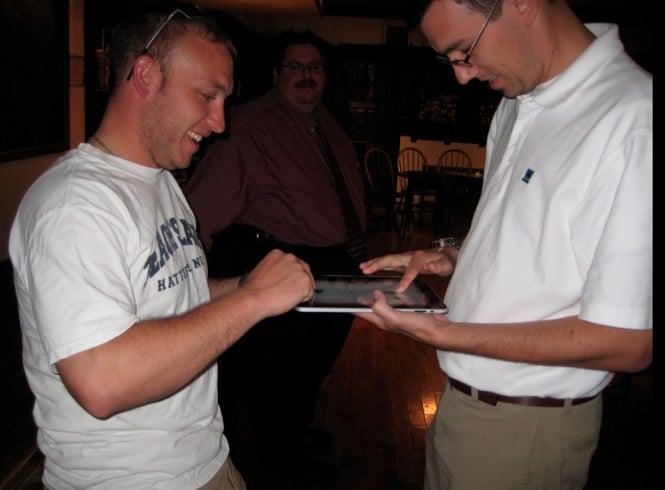 The iPad is certainly attracting all kinds of attention and one of the keys for its success is that Apple Stores exist so that folks can have a chance to go hands on with the device. Well, we don't have an Apple Store here in the Northern Shenandoah Valley of Virginia, so I thought I would invite some local geeks to come hang out with the iPad and gauge their reactions.
Kevin, Laura, DJ, Zach, Rob, (and his son Nathaniel) were joined by myself and Sumcoat, who trucked in from Reston and also brought along the pizza. It was basically a free flowing evening where folks chatted while they passed around the iPad and checked it out.
The quote in the headline from this post came from DJ as he and Zach were playing Air Hockey on the device. "I haven't really lived until this moment" is certainly a gushing reaction, but I'd have to say that it looked like most of the gang gathered had a case of rising gadget lust.
We slowed down the free flowing part of the party long enough to get some reactions from those assembled on video, so enjoy checking that out as well.
Other Posts in This Series

As an Amazon Associate I earn from qualifying purchases.