GBM Podcast #32: So What's In Your Tablet PC Toolbox?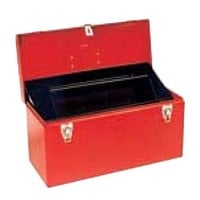 We're busy getting ready for the GBM Meetup in Colorado Springs on Saturday, September 8, but Rob Bushway and I found time to do another GBM podcast this week, and of course GBM Podcast #32 contains lots of info about the Meetup. In addition we also talk about the new Fujitsu T2010 Tablet PC that has everyone talking. It will be making its GBM debut at the Meetup, along with more Tablet PCs and UMPCs than you can cut through with a power saw. We also discuss some changes happening at GBM and look forward to Terry Bradley's new reporting on Mobile Security.
But the heart of this week's podcast has to do with Tablet PC applications, or the lack thereof in some cases. We talk about InkSeine, and practically beg Microsoft to release this amazing looking Ink Search tool to users. Rob and Warner also pull out their toolboxes and talk about their favorites applications and must haves, but unfortunately the list doesn't change all that much, and their are too few tools in the box. You can check out Warner's list of Must Have Tablet PC Apps here, and I'm not sure Rob has ever done a post about what he carries in his toolkit, but if you listen to the show, you'll find out all about it.
Here's the notes for show #32:
Download or listen to this GBM Podcast here (41.3mb, 45:10minutes, mp3 format) or you can subscribe to our GBM Podcasts in iTunes or via your favorite podcatcher at this link.
And don't forget to leave any comments, thoughts, or suggestions. We're working to improve what we do and need to hear from you. (Note: We had some very bizarre Skype echoes on this podcast. Apologies.)

As an Amazon Associate I earn from qualifying purchases.