GBM Podcast #41: What Gadgets Do You Want For Christmas?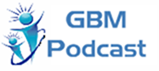 It's podcast time again at GBM, and in GBM Podcast #41, Warner Crocker and Sierra Modro cover a range of topics and products in the Tablet PC and UMPC scapes. In addition, they discuss what's on their respective Christmas gadget wish lists and get the conversation going about CES2008 and the Tablet PC and UMPC Community Meetup and talk a bit about Warner's 3rd Annual Life on the Wicked Stage Ink Blot Awards. Of course the trick to this edition of the GBM Podcast is finding out if Warner's voice will hold out since he's been suffering from laryngitis.

We're also proud and thrilled to announce that TechSmith is back as our GBM Podcast sponsor. As you probably know, (we certainly don't keep this a secret), TechSmith has been our GBM InkShow Sponsor for some time now. TechSmith produces SnagIt and Camtasia Studio and other great products that all of the GBM Team members use routinely in their work and play. TechSmith's original sponsorship covered both the video InkShows and our podcasts, then for a time, it was just the video InkShows. And once again, TechSmith is sponsoring both GBM InkShows and GBM Podcasts. We're grateful and we hope you are to. Without sponsors, like TechSmith, we wouldn't be able to do the fun work we do here at GottaBeMobile.com. Thanks, again, TechSmith!
Here are the show notes:

This article may contain affiliate links. Click here for more details.