GBM Podcast #43: Cruising Around the Tabletscape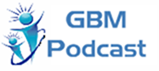 In Podcast #43, Sierra and I chat about InkSeine, TabletKiosk's eo / Menlow announcement, what Menlow is, Sierra's upcoming cruise and what she's taking, the often-talked about Apple Ultra-Portable, and Macworld. That's right – I can't stand all this buzz any longer, and I'm going to attend my first Macworld conference in January. If anything is announced that will be of interest to GBM readers, we'll be bringing you the coverage.
Here are the show notes:

This article may contain affiliate links. Click here for more details.