GBM Podcast #44: CES 2008 Wrap Up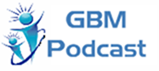 >We're back from CES 2008, and it looks like Warner was the only GBM Team member who didn't come down with some kind of illness. Nevertheless, Sierra and Warner spend some time in GBM Podcast #44 covering their experiences and thoughts from the Big Show in Las Vegas. We talk about a wide range of things including Toshiba and HP's new Tablet PCs, (we both walked away liking each of them, but we each prefer a different one), UMPCs, and of course the launch of the Mobile Internet Device (MID). We also talk about some of the crazy times and the parties we attended including the Tablet PC/UMPC Meetup and our experiences at the BlogHaus.
It's a long podcast, weighing in at 53 minutes and change, but there was a lot we got a chance to see and cover. If you've not gotten your fill of CES 2008 GottaBeMobile style, you might want to check out these links to all of our coverage.
Also make sure you check out our CES video coverage, sponsored by OQO. We're up to 22 and still counting from CES. If you haven't yet, make sure you check out the InkShow where Rob, Warner, and Matt try to destroy the MobileDemand T8700 Tablet PC. Three boys, a casino, and a Tablet PC can cause a lot of trouble. We had fun. We hope you had some fun enjoying the coverage.
All GBM InkShows and Podcasts are sponsored by TechSmith.