GBM Podcast #63: Touching Tablets, NetBooks, and the Cloud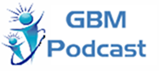 Truc Bui and I spend some fun time talking about Tablet PCs, NetBooks, Microsoft Azure, and Rob's Dell XT digitizer woes (which may or may not be on their way to being resolved.) Truc also fills us in on some of his thoughts about the new Fujistu Tablets just hitting the market (and the different naming conventions.) And speaking of fans, wait until you hear the one on a Tablet PC in Truc's possession! In our Nothing But Net feature we examine recent announcements from HP and Dell. (Is it a NetBook if it has a 12 inch screen?) One thing for sure, we've got some exciting things to talk about in the mobile computing space. We also give a shoutout to Chad Essley for his excellent and entertaining review of the TabletKiosk Sahara i440D slate Tablet PC. Give the show a listen.
Download GBM Podcast #63 here.
All GottaBeMobile.com InkShows and Podcasts are sponsored by TechSmith.