GBM Podcast #64: Going Mobile with the Ford Escape Hybrid and Sync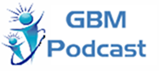 Rob is one lucky mobile warrior. He's getting the opportunity to check out a new Ford Escape Hybrid featuring Microsoft's Sync technology. Essentially you hop in the car and sync up your mobile gadgets and you're on your way. In this podcast we get a chance to hear some of the features and some of Rob's early impressions of how well Sync works. Rob and Warner also take a spin through some of their ealry impressions of the pre-beta version of Windows 7 and are both surprised at how stable this very early build is.
Download GBM Podcast #64 here.
Check out Rob's other posts on the Ford Escape Hybrid with Sync
And, Check out GBM InkShows and posts on the Windows 7 pre-beta
Subscribe to our GBM Podcasts via
All GottaBeMobile.com InkShows and Podcasts are sponsored by Techsmith.

As an Amazon Associate I earn from qualifying purchases.