GBM Podcast #74: iPhone Mania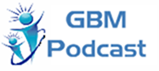 Whenever Apple releases something new, especially relating to the iPhone, there seems to be little else to talk about other than the news that comes out of Cupertino. That's the case this week with the release of the iPhone 3.0 OS and the new iPhone 3GS. Xavier and Warner spend some time talking about the new OS, the updated price plans from AT&T, and Xavier actually installs the new OS during the podcast.
And there's some other news as well even though it got a bit overshadowed. Toshiba released is NB205 Netbook and it seems to be more than a real contender. And we also talk about my recent two week, two state, two theatre busy period and what gear served me well and what didn't. We also preview a bit about what's coming with the new MidStories.com. So, we cover all sorts of topics in Podcast #74, so stop by and give it a listen.
Links discussed during the Podcast
Download the podcast directly here.
Subscribe to our GBM Podcasts via
All GottaBeMobile Inkshows and Podcasts are sponsored by TechSmith.