GBM Podcast: A Special Look at the iPad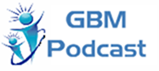 Nothing excites a geek more than a new gadget to talk and speculate about. After the recent Apple announcement of the new iPad, several members of the GottaBeMobile Gang and Notebooks.com gang got together to chew the fast and discuss our initial impressions of the iPad. Ben Lang, Josh Smith, Sumocat, Xavier Lanier and I share our thoughts on whether or not Apple hit a home run or announced the "biggest wait and see device" we've ever seen.
Download the podcast directly here.
Subscribe to our GBM Podcasts via
All GottaBeMobile Inkshows and Podcasts are sponsored by MobileDemand.
More GBM Coverage of the iPad

As an Amazon Associate I earn from qualifying purchases.