GBM Podcast#67: Skewering SKUs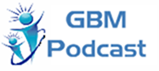 We're back with another podcast. Wow. Two in a row and, as Xavier says, that's the start of a trend. So, here we are with GBM Podcast #67 covering a range of mobile tech topics. Xavier and Warner pick each other's brains on topics ranging from all the rumors about Apple unleashing a Netbook, to Motion's new Slate Tablet PC, to what we think about the future of mobile media, now that the Amazon Kindle has landed. We also wonder just what the heck Microsoft is thinking with Windows 7 Starter Edition and all of those SKUs.
We have a lot of fun and we hope you do as well. Check out the links after the jump and subscribe or listen directly to the GBM Podcast.
Check out these links we refer to in the Podcast:
Download the podcast directly here.
Subscribe to our GBM Podcasts via
All GBM Podcasts and InkShows are sponsored by Techsmith

This article may contain affiliate links. Click here for more details.