GBM Shortcut: Add a Numeric Keypad to your Netbook with an iPhone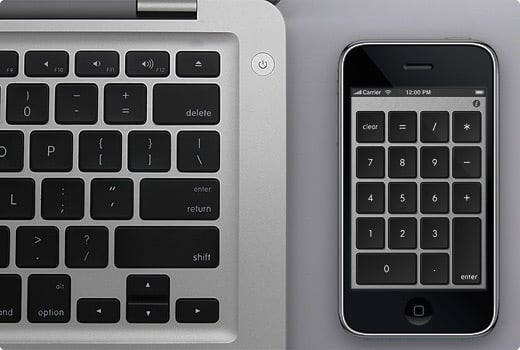 Simple is often best. If you use a Netbook, or a Tablet PC, or for that matter just about any notebook, you don't have a separate numeric keypad like you do on a desktop. Sure there are solutions for number entry like using the number row, or on some devices there are key combinations that turn alpha keys into numbers. But, that's just too klunky in my opinion.
If you own an iPhone or an iPod Touch there's an app (for that) that can turn that device into a numeric keypad. It's called Numberkey and it is by Balmuda. There's a free version and one that costs $1.99. It does what it says it does, but you'll need to install a desktop app and if you're using Windows, Bonjour for Windows to make it hook up with your Netbook or notebook.
Here's a quick shortcut about the app.

GBM Shortcuts are sponsored exclusively by Lenovo.com

This article may contain affiliate links. Click here for more details.