GBMPodcast #70: Gee, How Glossy Can You Get?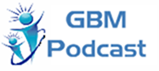 Warner and Xavier are both checking out the very glossy HP DV2 media computers and share some early thoughts about the review units they are checking out, including all about the very glossy finish that is on every surface of the device. They also talk about the included external Blu-Ray drives that come with them.
They also spend some time talking about the Palm Pre, the possibility of an Apple Netbook, or Tablet, or whatever; the Crunchpad, and what we know of what is going on with OQO.
Links discussed during the Podcast
Download the podcast directly here.
Subscribe to our GBM Podcasts via
All GottaBeMobile Inkshows and Podcasts are sponsored by TechSmith.