GBM Podcast #62: An Inventory of the Tablet PC Space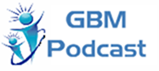 What's going on of late in the Tabletscape? Rob and Warner take an inventory of what we've seen lately (or not) from the various Tablet PC OEMs, and also discuss what we might or might not see coming up in the month's ahead. They also spend some time talking about Rob's issues with Dell and the N-Trig Digitizer. Where that is going no one really knows, but with multi-touch in Windows 7 about to debut is there really a reliable device out there to test it on? In addition to welcoming Rob back to the podcast, they also welcome back the Nothing But Net segment as they talk about what's going on in the still wacky world of Netbooks these days. And make sure you check out the latest GBM Contest and win yourself an I'm A PC t-shirt.
All GottaBeMobile.com InkShows and Podcasts are sponsored by TechSmith.