Jenneth Orantia at Gear Diary has picked up one of the newer Asus R2H Ultra-Mobile PCs that comes with Vista installed, and is giving it a once over. We haven't heard a lot about this UMPC that ships with Vista Business installed and what we have heard is that there are still issues with the Vista implementation. So, this will be interesting to follow.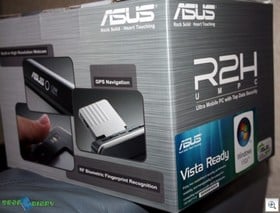 I find it really interesting that the big label on the box in the photo accompanying the post has a big sticker saying Vista Ready.

As an Amazon Associate I earn from qualifying purchases.