Gears of War 4 Problems & Fixes
Microsoft's Xbox One entertainment console gets its biggest release this calendar year this week. Gears of War 4 is The Coalition's first major video game release ever and Xbox One's first native Gears of War experience. Excitement for the third-person shooter's online experiences and story is high. Like you'd expect with any major video game release, some Gears of War 4 problems and issues are starting to surface.
Some of these issues – like the speed at which the game downloads – could be due to thousands of people all trying to get their hands on the download at the same time. Other Gears of War 4 problems could be related to mess-ups in the service powering the Windows Store that the PC version of the game leans on.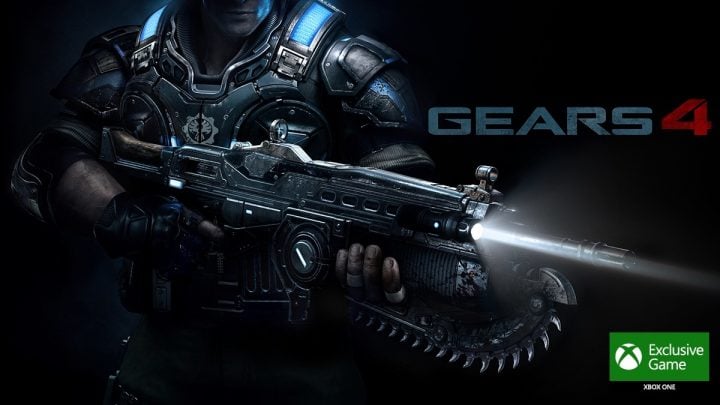 Read: Gears of War 4 Xbox One Release Date Tips
Here we break down all the Gears of War 4 problems to surface since the game's launch early this morning, and, when possible, trouble shooting tips for dealing with the issue.
Gears of War 4 Problems: Something Happened Error
Overnight those trying to take advantage of the Gears of War 4 Ultimate Edition launch for Windows PCs ran into a recurring issue. Every time they tried to download, the Windows Store would tell them that "Something happened" on Microsoft's end, and that they should try to download the game again.
Read: Gears of War 4 for PC Release
Now that pre-downloads are over, you should be able to download the game normally and get it on your system. Open the Windows Store. Then tap or click on your avatar in the top-right corner of your screen beside the search bar. Select My Library from the drop-down menu. Now look for Gears of War 4 in your list of installed games.
If this continues to happen, try restarting your PC.
Note that you will need the Windows 10 Anniversary Update installed on your PC.
Gears of War 4 Problems: Dropped form Horde Mode
Gears of War 4's upgraded Horde mode comes with some caveats apparently. The Coalition didn't reveal this. Early players report being dropped from Horde mode, even when they're only playing by themselves. This seems more like a design decision than a bug, but The Coalition hasn't confirmed that.
Gears of War 4 Problems: Bad Load Times
r/GearsofWar has isolated reports of Gears of War 4 for Xbox One having some bad load times. That is, actually getting into an online match takes some time for the console to load.
There's not too much that users at home can do be about load times. If they do turn out to be consistently bad, The Coalition will need to ready a patch to address the issue on their end.
Gears of War 4 Problems: Where to Find Your Xbox Live Play Anywhere Copy
If you've already purchased and downloaded your digital copy of Gears of War 4 Ultimate Edition for Xbox One, it's a good idea to get it loaded on your Windows PC too. Just go to the Windows Store and search for the game. You should see a Manage button for the game. Click on it and you can begin the download.
Be sure to make enough space on your drive. The PC version takes up roughly 70GB of storage. If you have multiple drives, the Windows Store will ask you which drive you want the game installed on.
Gears of War 4 Problems: Store Error 80070490
If you get Error Code 80070490 on your PC when trying to download the game, the Windows Store recommends holding the Windows key and R button to bring up the Run menu. Next, type regedit. Go to HKEY_LOCAL_MACHINE\SOFTWARE\Microsoft\Windows\CurrentVersion\Appx\PackageVolumes. Right click on the DefaultVolumeKey and change it to 1.
Now try downloading the game again.
Gears of War 4 Problems: Hitching Issues & Slow Downs (New)
On October 14th, The Coalition began updating Xbox One versions of the game to address the hitching and frame rate issues gamers experienced. Anyone with their Xbox One set to always be on should have the update automatically installed. All other users will be prompted to update their copy of the game the next time that they open it.
Gears of War 4 for Windows 10 didn't have the issues, so it wasn't updated.
Gears of War 4 Problems: Missing Credits (New)
Gears of War 4's credits are rewarded when you successfully complete tasks in the game's multiplayer experience. After you've accumulated enough, they can then be used to purchase Gear Packs. The Coalition reports that some users will notice the game saying that they haven't earned any credits after completing a mission. This is a display bug, gamers did get credits, but the screen isn't showing them. You can see your current balance in the wallet area.
Gotta Be Mobile will have more Gears of War 4 problems and fixes as issues with the game come to light.

As an Amazon Associate I earn from qualifying purchases.