Gears of War 4 Updates: What's Changing Soon
Gears of War 4 has rocketed to the tops of sales charts and likely helped sell thousands of Xbox One consoles since it was released just a few weeks ago. It's also caused small pockets of outrage from dedicated gamers. Rather than let those complaints reach a fever pitch, The Coalition is staying on top of them with a slate of Gears of War 4 updates.
The Coalition revealed an extensive set of planned upgrades and enhancements recently on the Gears of War Forum. Some of theses changes are directly related to issues and bugs that have cropped up since the game launched on Xbox One and PCs running Windows 10 earlier this year. Other planned Gears of War 4 updates are direct responses from things going on in the community as a whole.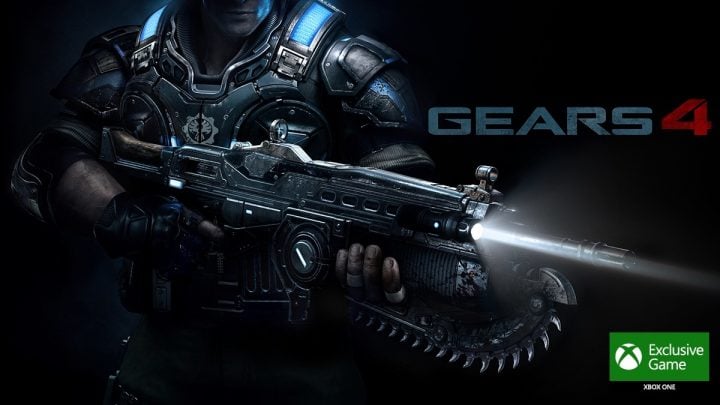 Read: Gears of War 4 Problems & Fixes
The changes are key to making sure that Gears of War 4's appeal lives on long after the large crowds that purchase games at launch has dissipated and moved on to the next big thing.
Gears of War 4 Updates: Combat and Gameplay
Gears of War 4 is by far the most high-profile exclusive game to come to Microsoft platforms all year. It's the first time that a game in the series has made it to Xbox One without being upgraded from an Xbox 360 release. The Coalition has big plans to improve the game's core elements.
The studio is going to start with balancing the Hammerburst balancing, since that's where they're seeing some statistics that trouble them. As a Gears of War title, close-quarters combat should be just as important as long-range shooting. That's not what's happening. Instead, the studio says that it's seeing long-range combat dominate Core and Social matches. The studio plans to have fixes for this in the next title update that it unleashes for the game.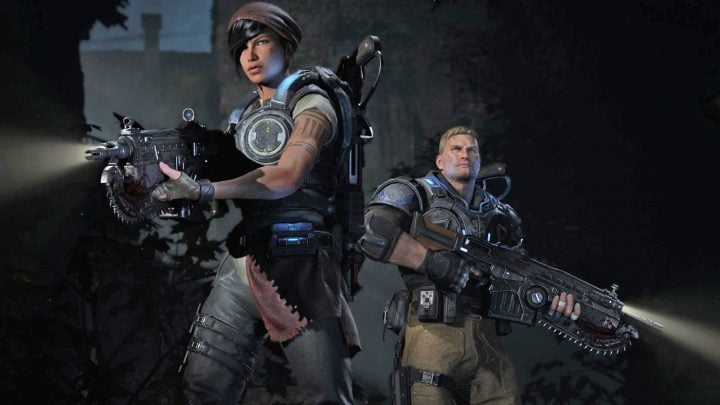 The Gnashers in competitive play will get some adjustments too.
One thing that's been particularly frustrating for some users is the Gears Packs that the game sells and provides access to with in-game currency. Some users report that the packs are too pricey. Others simply don't like the idea of the system at all. We're not sure what changes The Coalition will make to Gears Packs, but we know they're preparing to act on feedback they've received since the game launched. These changes won't make it into the next Title Update, but will be revealed, in the "near future."
Gears of War 4 is the highest-profile Xbox Live on Windows title there is available right now. Unfortunately, only certain modes offer users the opportunity to play alongside each other. The team plans to run special test weekends where it can analyze data on the game's different multiplayer types and see how balanced everything works out. XP Bonuses could be used as rewards to convince users on both Xbox One and PC to get out of their comfort zone and try new things.
The next title update will decrease the amount of time for Executions.
Gears of War 4 Updates: Bugs
One of the more troubling Gears of War 4 bugs to appear since launch is the game failing to start matches once a full complement of players has been added to the game mode. They're looking into this issue. How fast there's a fix depends on what's causing the issue. If it's something that's too complicated to address with server updates, it'll have to wait for a Title Update.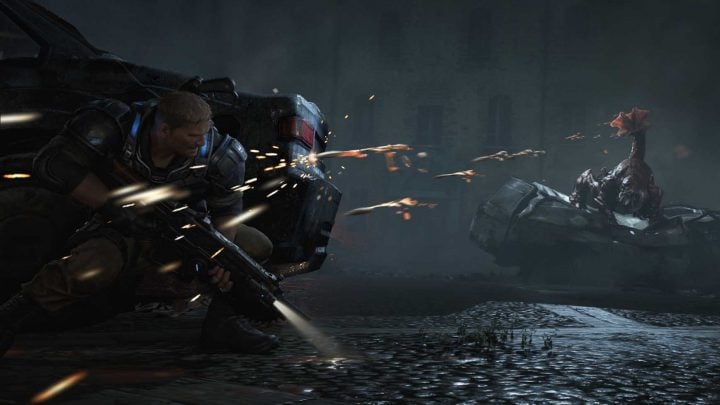 Some have complained that their footsteps are louder than their opponent's footsteps. The Coalition isn't ready to make promises on a fix for this issue yet, but the post reveals it's looking into it.
Fixes for Grenade spawning and players accidentally leaving the game's maps are coming in future updates. So is a fix for ranks not displaying and PC microphones not always working in multiplayer.
Gears of War 4 Updates: Community
The last set of changes are aimed directly at community members in general.
Sometime soon, The Coalition plans to release fixes for exploits that are letting gamers hike their Horde Mode Score.
Those that quit games without finishing them can look forward to big penalties too. "We are looking to implement some harsher quit penalties to players in an upcoming update." Because this change is extensive, it'll require a Title Update. It won't be in the next Title Update.
All told, things are looking pretty good for Gears of War 4 updates over the next few weeks and months. The Coalition does seem to be responding to valid criticism of the game and its multiplayer features.
Read: 6 Gears of War Tips for Beginners
The studio has plans for new content and more maps too. We should hear about those in the not too distant future, as well as get release notes for the next major Title Update.

As an Amazon Associate I earn from qualifying purchases.