Gelaskins goes "Bam!" with new Marvel comics line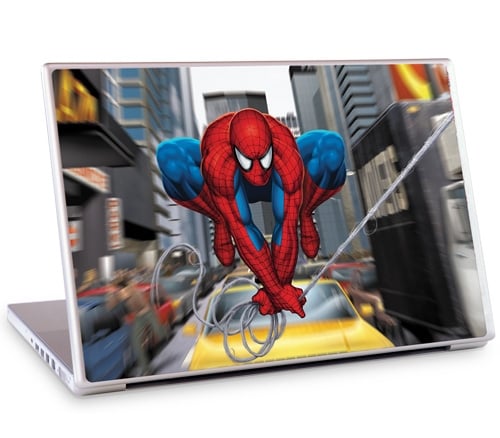 When the Notebooks.com/GBM.com team was at CES this year, we saw anything and everything relating to iPhone cases , cell phone skins and laptop cases and bags.  You name the accessory, I probably saw it. One of my personal favorites is Gelaskins. For those not familiar, Gelaskins provides stunning protective skins for all types of devices from e-readers to cell phones to laptops; they have plenty of beautiful designs to choose from, as well as the ability to design your own skin.
So, at CES, I decided to stop by and see what was new with them.  Did they have anything new coming out this coming year?  And did they have something for my y T-Mobile G1 or maybe my new Acer Aspire One netbook?
It turns out there were two big announcements they had.  The first was that Gelaskins has partnered with National Geographic to provide their stunning photos to the Gelaskins line of protective skins.  If you have ever seen any of the National Geographic photos, you know how eye catching these new skins will be once they are in production.
The second announcement spoke to my inner comic book geek.  As of today, Gelaskins announces a new line of device skins with Marvel Comics as the focal point.  The designs will have Iron Man, Spiderman and the X-men– some new designs as well as come of the original comic book covers.
With the easy of application of the Gelaskins product, I'd say its time to load up and get one of each for every day of the week.  And, one for gaming night with my friends…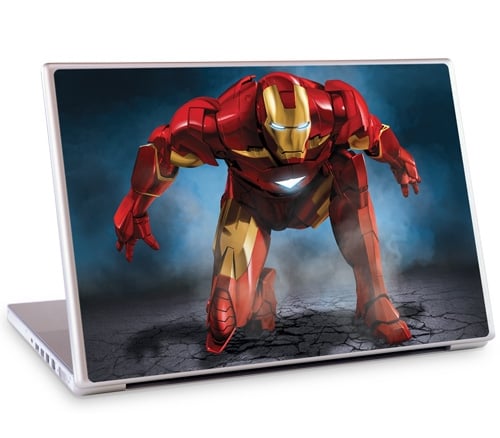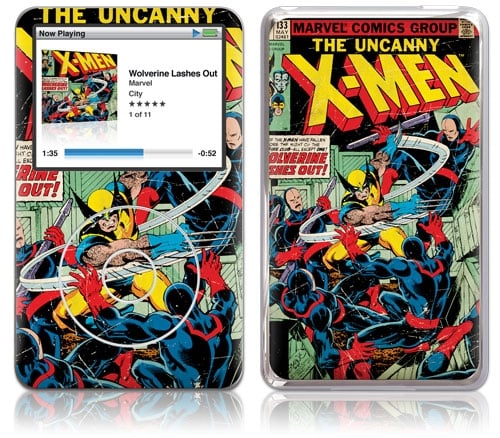 See the press release below for more details:
GelaSkins Inc. Releases Marvel Designs

GelaSkins introduces designs from Marvel Comics

to adorn mobile devices

(Toronto, Ontario – March 3, 2010) GelaSkins Inc. (www.GelaSkins.com), a leading provider of high-quality, artist-supported protective covers for mobile devices, today releases their new Marvel Comics designs, providing a wide range of images from legendary comics for laptop and iPhone skins.

The new designs from Marvel include character images of Iron Man, Spider Man and X-Men. The designs will incorporate the characters themselves, along with classic designs of their original comic covers.  Preset designs from each of these catalogs are initially available for laptops and iPhones specifically. The new images will also be available through the Do-It-Yourself service for all GelaSkins' device templates including mobile phones, gaming devices and more.

"We are honored to offer new designs for mobile technology from Marvel, the leading animation company on the market," said Drew Downs, CEO of GelaSkins, Inc. "This high-profile partnership will offer consumers a new variety of professional art and classic designs to decorate their mobile technology."

In addition to Marvel Comics, GelaSkins collaborates with top artists and companies including National Geographic, Dark Horse Comics, Tokidoki, Upper Playground, charity: water and more. These additional designs are available for iPhone, Blackberry, the Kindle, laptops and gaming devices, including Nintendo DSI, DSI Lite, Will, Sony PSP, Guitar Hero, Rock Band and more. All GelaSkins vinyl protective covers are removable using patented 3M adhesive, which prevents air bubbles from forming and allows for easy application. Each GelaSkin will defend devices with a durable anti-scratch, anti-UV coating.

The new designs from Marvel are now available at www.GelaSkins.com, price ranges between $14.95 and $29.95 based on device. Visit the GelaSkins Web site for more details and to browse the new designs.

This article may contain affiliate links. Click here for more details.