General Dynamics Rugged GoBook MR-1 UMPC
So how much would you pay for a rugged UMPC? How's $4,450 sound? That's what General Dynamics new GoBook MR-1 rugged UMPC will set you back. Weighing in at 2lbs this little device is a repackage Vulcan FlipStart E-1001S, and claims to be the first rugged handheld on the market.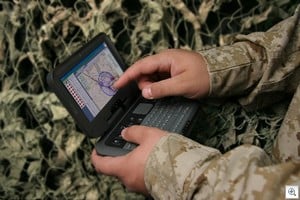 Via PC Magazine

As an Amazon Associate I earn from qualifying purchases.