German Court Upholds Injunction Against Samsung Selling Tablets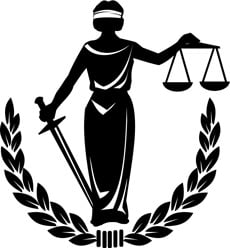 The legal wranglings continue and Samsung continues to come out with the short straw, at least in Germany. The Düsseldorf Regional Court has upheld the original preliminary injunction against Samsung that prohibited Samsung from selling the Galaxy Tab 10.1 in Germany. That injunction had been in effect for a month.
This doesn't mean Samsung has run out of legal options because it can appeal to a higher court and it could certainly win in a trial in the lower court where the case now moves forward. But in the interim, time is moving on, as are plans for everybody's next round of Tablets.
FOSS Patents, a blog that covers all things patents, has analysis that says it was important that in announcing the decision, the judge did not specify the Samsung Galaxy Tab 10.1 but instead just said Galaxy Tab. That seems to indicate that any Tablet by Samsung sharing similar characteristics fall under this injunction.
Note that a US hearing is set for October 13 in the US District Court for the Northern District of California to hear Apple's complaint against Samsung. That will be interesting to watch.

As an Amazon Associate I earn from qualifying purchases.