Get Surface SDK at Microsoft PDC Conference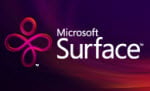 I've been following everything Microsoft Surface since its' grand unveiling. There is so much potential for the technology that reaches beyond the current "big table" approach. Whatever we see come out of Surface will make its way in to many other techologies. I suspect we'll see Surface's imprint all over Windows 7.
If you are headed to Microsoft Professional Developers Conference from October 27 – 30, then you must put the Surface  session on your agenda. Everyone who attends their session will get registered to receive the much coveted Surface SDK and Surface Simulator. If I hadn't been out of town so much lately, I most surely would be at PDC, even if Windows 7 were not getting unveiled.
Microsoft's Robert Levy has all the details:
I'm really excited about the "Developing for Microsoft Surface" session Brad Carpenter, Doug Kramer, and I are delivering.   The conference schedule has now been published: we're in room 151 right after lunch on Day 1.   Mark your calendars!

The abstract posted on the PDC site explains our session well, but I like to summarize it as "We're changing the world.   Here's how.   Come join us."   But wait, there's more!   Everyone who attends  our session will get to swipe their badges at the door afterwards to get an exclusive email invitation  for joining the Surface developer community  website where  our  SDK & Surface Simulator tool can be downloaded.

As an Amazon Associate I earn from qualifying purchases.