Getting Touchy and Feely with Dis.Play
Add this to the "looks very cool" folder.   What if you take some memory foam and create a touchable surface? Well the folks behind Dis.Play (great name by the way) are showing off some possibilities that might bend and push our ideas about touch interfaces around a bit, at least the ones that rely on a rigid surface. The video (after the jump) shows off some of the promise of this, and the audio interaction (where the music moves the images and vice versa) is kind cool.
Via Engadget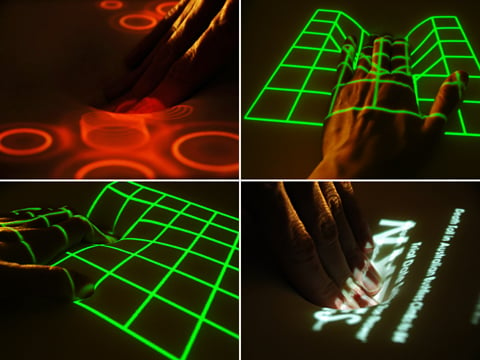 impress – flexible display from Sillenet on Vimeo.