Ghost Recon Wildlands Beta Release Date & Details Revealed
What if you could become a member of an elite operations team? Aside from achieving the objectives of your mission, there's no one stopping you from doing what it takes. How far would you go to take down a corrupt enterprise? What guns would you use? How would you dress? Those are the questions that video game developer Ubisoft hopes that gamers will ask of themselves early next year when Tom Clancy's Ghost Recon Wildlands makes its way to PCs, Xbox One and Sony's PS4. A key avenue to getting people to picturing themselves in this game is the Ghost Recon Wildlands Beta release that was just announced.
Dropped into the middle of a drug war, Ghost Recon Wildlands asks players to end the bloodshed by any means necessary. Like Ubisoft's last great game in the Tom Clancy series, The Division, Ghost Recon Wildlands is a completely open world. Wildlands is a tactical shooter though, with vehicles playing a big part in the experience.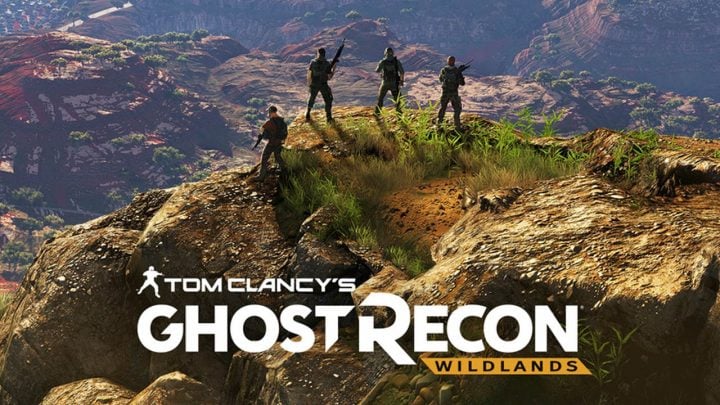 The Ghost Recon Wildlands Beta will help Ubisoft Paris test the game's online features. When it launches, it'll have character creation and seamless co-operative play for missions. Both need to be tested with real gaming setups outside of a lab before launch. The Ghost Recon Wildlands Beta release will give gamers an opportunity to decide if tracking down drug kingpins without rules is something they think they might enjoy enough to spend at least $60 on. For Ubisoft Paris, it's a chance to stop any and all serious bugs before the game arrives on store shelves; the stakes couldn't be any higher.
Read: Ghost Recon Wildlands: 5 Things to Know
When Is the Ghost Recon Wildlands Beta Release?
The Ghost Recon Wildlands Beta was confirmed by Ubisoft late last year in a post on the game's website. That post only confirmed some limited details about the test. Not included in those initial details was the Ghost Recon Wildlands Beta release date.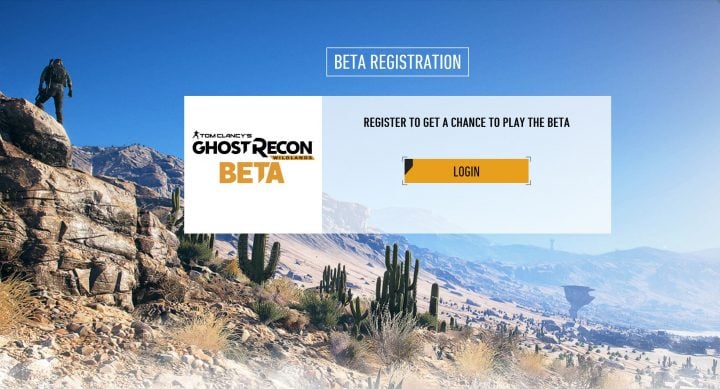 On January 25th, Ubisoft finally shared when it'd launch the Ghost Recon Wildlands Beta. It'll kick off on February 3rd. It'll end on February 6th.
Getting Into the Ghost Recon Wildlands Beta Release
We do know that the initial Ghost Recons Wildlands Beta release won't be something that everyone can participate in. The company confirmed that much.
The beta area on the game's site invites players to "sign up for a chance" to participate in the game's testing, confirming that everyone won't be able to get it. To register, players simply head to the game's sign up page. A UPlay Account is required, and so is an Xbox Live or PlayStation Network account, for those that want to experience the beta on those platforms. The Xbox and PlayStation accounts need to be linked to the UPlay Account if they aren't already.
What's in the Ghost Recon Wildlands Beta
During the beta period Ubisoft is putting the focus on the game's co-operative play. During the event, players will get to tour and take down kingpins in the Itacua area of the game's map. Up to four players can team up. Some of the game's weapons and vehicles will be available during the trial period, but Ubisoft hasn't said if they all will.
To get started with the Ghost Recon Wildlands Beta the moment it goes live, gamers will have to download the files they need early. Pre-downloads for Xbox One, PS4 and PCs running Windows will start on February 1st. That's three days before the game becomes available to test.
Gamers should bet on the progress they make during the closed beta not transferring over to the final version of the game. That's standard for beta releases in general.
Ubisoft hasn't said how big of a download the test will require, unfortunately.
Expect Ubisoft to have more details to share about the Ghost Recon Wildlands Beta just before the testing period starts.
Retailer GameStop has physical copies of the game available for pre-order right now. Prices start at $59.99, with more expensive versions including the game's season pass or in-game extras for player's characters. Amazon has opened pre-orders of the game too. The online store also has discounts for anyone that already has a membership to its Amazon Prime subscription service.
Read: Ghost Recon Wildlands Pre-Orders – What You Need to Know
Again, Tom Clancy's Ghost Recon Wildlands arrives on store shelves March 7th.

This article may contain affiliate links. Click here for more details.