Gift Guide: 5 Gadgets for a Connected Home
We don't have jetpacks yet, but you can enjoy a little bit of the future thanks to this collection of connected home gadgets.
From controlling your music and movies from your smartphone to internet connected garage doors and thermostats, we have you covered with some of the coolest connected gadgets for your home.
If you have an always connected home owner on your list this year, these gadgets will help them entertain and keep a more energy efficient house.
Best of all, these gifts are good for geeks and average users alike!
Nest
Smart thermostat helps you save money and includes apps for remote control.
When it comes to keeping your home heated and cooled, you can use any thermostat, but if you want accuracy, good looks, the ability to control it with your smartphone and more; the Nest is your best bet.
This $250 thermostat has built in sensors to detect when you are away from home and when you are sleeping in order to learn how to adjust the thermostat. With more accuracy than your standard thermostat and smart features that will actually conserve energy, this is a gift this year and for years to come.
Sonos
Portable, high quality sound with Pandora and more .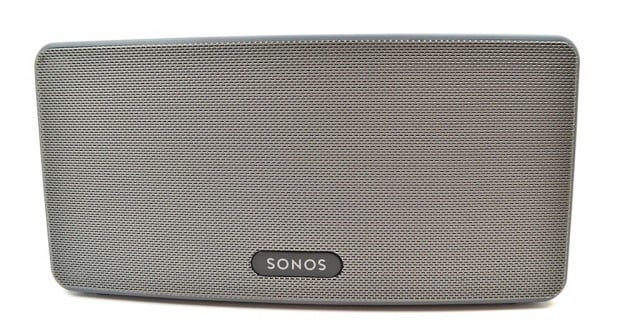 The Sonos PLAY:3 and PLAY:5 speakers are a force to be reckoned with in home audio. These speakers can be plugged in to any power outlet and connect to a small WiFi Bridge to bring HiFi sound to any room in your house.
Your smartphone, tablet and computer control the speakers, giving you access to the Pandora, MOG, Spotify, Rhapsody, internet radio and many more services. Seamless and great sounding, the Sonos PLAY:3 system rocks.
For more, read our Sonos PLAY:3 Review.
$299 @ Amazon | Wireless Bridge $50 @ Amazon
Craftsman Connected Garage Door Opener
Garage door with iPhone and Android apps.
The Craftsman Assurelink Internet connected garage door opener connects to your home WiFi so that you can check to see if it is open or closed (and then close it) from your smartphone or computer.
The garage door opener also has an auto close feature, that can close your garage door automatically after a period of 1, 5 or 10 minutes.
$279 @ Craftsman.com
WiDi Adapter or Apple TV
Wireless music and movies to your HDTV.
Stop draping cords across your living room to watch movies on your laptop and plugging in your iPhone to your home stereo to listen to music. If you have a recent Windows laptop, it may support WiDi (look for Intel Wireless Display in your programs) you can connect to a WiDi adapter and stream your movies and screen wirelessly to your HDTV. There is a little lag, so you won't want to use this for gaming.
iPhone and iPad owners will love an Apple TV, which can be used to wirelessly play games and movies from your iPhone 4S and iPad 2 to the big screen. You can also play back iTunes purchases from your computer.
If neither of these options works, check out the HP Wireless TV Connect, which includes a dongle for your computer and for your TV.
Apple TV $95 @ Amazon | Wireless Display Adapter $99 @ Amazon | HP Wireless TV Connect $149 @ HP 
Good Router
Long range routers make a connected home a reality.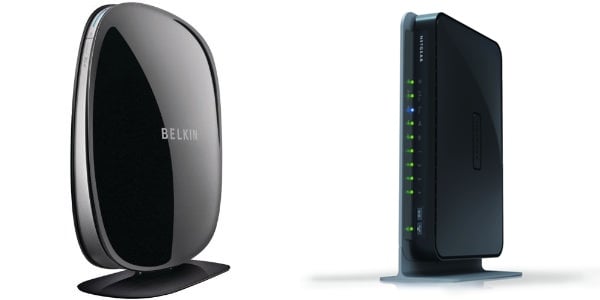 In order to actually make your connected home work without hiccups, you'll need a good router.
Our favorite dual band wireless N routers come from Belkin and Netgear, and offer a wide range of benefits on top of long range — such as guest access and storage ports.
NetGear N600 (WDNR3700) $99 @ Amazon | Belkin N750 $95 @ Amazon