Connect Your Vehicle to the Cloud with Verizon Wireless and Delphi
Verizon Wireless has partnered with Delphi to offer Vehicle Diagnostics by Delphi. This service allows a vehicle owner to remote start a car from anywhere in the world. It also allows the owner to lock and unlock the doors from a compatible smartphone. The driver can also access vehicle health and diagnostic information.
Imagine returning from a trip and landing at the airport to see snow outside, and below freezing temperatures. In a normal remote-start equipped vehicle, there is no option to start the vehicle until near it. With the cloud-connected system from Delphi, one could start the vehicle from the terminal. It will be warmed up by the time someone walks to long-term parking.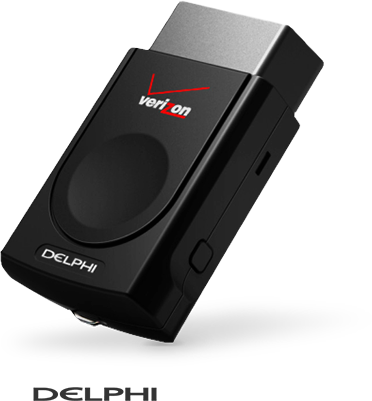 The system maintains a two-way link with the vehicle as well. This means if the owner presses the lock button on the phone, it will check with the vehicle to make sure the car is locked. This allows an at-a-glance vehicle status at any time, from anywhere. Also, if the driver of the vehicle has a tendency to lock his or her keys in the vehicle, being able to unlock the doors with the phone instead of calling a locksmith would be a money-saver.
Since the device plugs into the On Board Diagnostics II port (OBD-II) on the vehicle, the Delphi device also has access to all vehicle information. This includes fuel economy, engine performance, even if the gas cap is secured. If the driver receives a Check Engine Light (CEL), he or she can check on the phone or the computer to see what the error code is. If it is something simple, the driver can clear the code without having to see a mechanic.
Lastly, if the driver is someone who often forgets where they park, the app will show the driver the location of the vehicle. It can also keep track of trips and mileage so the driver does not have to.
The device is available now for $249.99 from Verizon Wireless.