Giveaway: HP Pavilion dm4 Notebook, Beats Headset, Canon Camera and HP Printer
How would you like to win a mobility bundle that includes an HP Pavilion dm4 notebook, Beats by Dre headphones and a Canon PowerShot SD1300 camera? All you have to do to enter this Notebooks.com giveaway is answer a few questions in our July 2010 survey about your recent or planned computer purchase.
(This is a repost from Notebooks.com, but we figured all of our friends here at GBM wouldn't mind getting all of this gear)
This giveaway is open to anyone in the U.S. residents only. Please read this entire page before entering.
What's Included in the Giveaway:
This bundle includes just about everything a student or home user needs for work or play. At the heart of the bundle is the recently-introduced HP Pavilion dm4. This notebook comes with enhanced audio features, which you'll be able to fully enjoy since we're throwing in a Beats Solo by Dr. Dre headset. You'll be able to capture those special moments a little better with the Canon Powershot SD1300 camera. There's also a wireless HP all-in-one printer to accompany the computer and camera. (Click here to take the survey)
HP Pavilion dm4-1065dx ($779.99):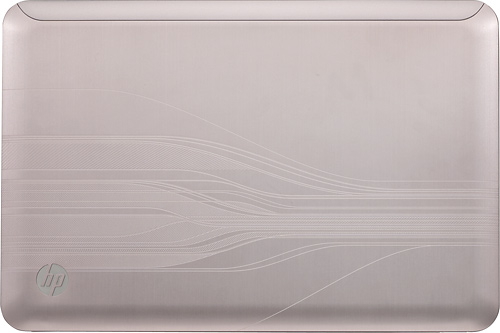 This notebook features an all-metal design, powerful Intel Core processor and several multimedia features. It weighs just under 4.5 pounds and can run for more than six hours in ideal conditions.  You can learn more about the HP dm4 in this Notebooks.com article or at BestBuy.com.
500GB Hard Drive (7200 RPM)
Intel Core i5 processor (2.26GHz/2,53GHz w/Turboboost)
4GB of Memory
14″ LED Display
Windows 7 Home Premium
6-cell battery, up to 6.5 hours of battery life
DVD +/- RW
Beats Solo by Dr. Dre ($199.99):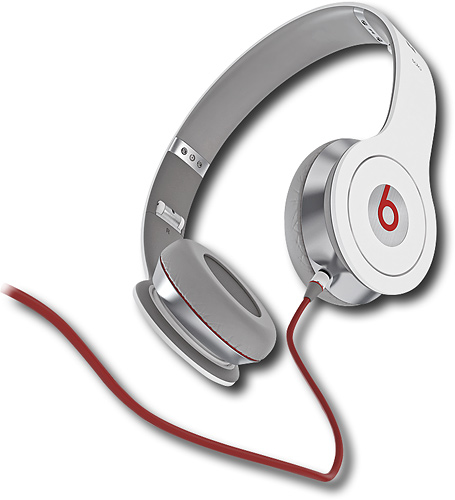 These compact on-ear headphones delivers much better sound than most earbuds, but are designed to be more portable than over-the-ear headphones. The Beats Solo by Dr. Dre has a microphone built into its cord so you can place and receive calls without having to take off your headphones. Beats headphones adorn artists such as Diddy and Lady Gaga on the red carpet and in music videos. You can read more about these headphones at BeatsByDre.com.
Canon Powershot SD1300: ($199.99):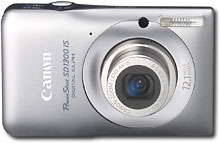 The SD1300 is easy to use and records photos at 12.1MP. It's easy-to-use controls allow users to take photos in just about any conditions. It can record video that can easily be edited on your PC or shared online. You can read more about the SD1300 at BestBuy.com.
HP Photosmart C4795 Wireless Printer/Scanner/Copier ($99.99):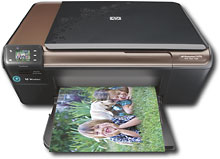 The HP Photosmart C4795 connects to your wireless network, allowing you to print and scan from your PC wirelessly. There are slots for memory cards so you can print photos without having to you computer. The device features a small LCD for selecting options and printing photos. You can see the full specs at BestBuy.com.
How to Enter this Giveaway: All you need to do to enter this giveaway is click here and fill out a brief survey. There are only a handful of questions about your recent or planned computer purchase and preferences. You can even enter if haven't bought a computer recently or don't plan to. How you answer the survey will not increase or decrease your odds of winning so please answer as candidly as possible.
U.S. residents may complete the survey once. Any attempts to enter more than once will disqualify you from being awarded any prizes. This giveaway is open to U.S. residents aged 13 or older. If a minor is awarded the bundle, parental consent is required. All respondents who complete the survey in its entirety by 2pm (Pacific Time) on July 16, 2010 will be assigned a raffle number. We will use Random.org to randomly select a raffle number. The corresponding respondent will be notified no later than July 21, 2010 by email and his/her name will be posted on Notebooks.com. If we are unable to contact the giveaway recipient, he/she is not responsive or he/she is otherwise disqualified, an alternate respondent will be selected. This survey is sponsored by HP and survey results to all answers (excluding contact info) may be shared with the company.