Giveaway: Lenovo ThinkPad Edge 13
Lenovo introduced the ThinkPad Edge 13 here at CES 2010. It's an affordable 13″ business PC that has borrows a lot of features from the enterprise-class ThinkPad lineup at an affordable price point. If you want a chance to win one of your own, read on.
Notebooks.com's Josh Smith is using a ThinkPad Edge during CES and he's been pretty happy with it so far. You can read more about the ThinkPad Edge by clicking here and Josh's first impressions of the ThinkPad Edge 13 here.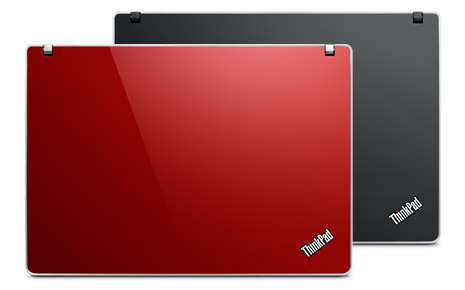 All you have to do to enter to win is tell us and Lenovo what your favorite technology blog is (besides GottaBeMobile.com and Notebooks.com of course). To enter, you need to Tweet the following:

"@lenovosocial I want a ThinkPad Edge 13.my favorite blog is (insert blog name with link here) https://notebooks.com/go/uxf #lenovoces"
This giveaway is open to US residents only. It's your responsibility to check your local and state laws before participating. Winners will be notified via a Twitter Direct Message by 1/15/09. In order to receive a Twitter direct message you need to follow @notebookscom on Twitter. Twitter.com/notebookscom.