Global Roaming Coming to Verizon's Galaxy S III in the Future?
While it's still unclear why Verizon may be launching the Galaxy S III later than some of its rival U.S. carriers like T-Mobile USA and Sprint, Verizon's Galaxy S III, which will work on the carrier's CDMA and 4G LTE network will be getting a software update in the future to unlock some features that may not be present at launch. That feature would be global roaming, which has been promised via an Android Ice Cream Sandwich update to Verizon's flagship Droid series devices from Motorola–including the Droid 4, Droid RAZR, and Droid RAZR Maxx–would also be available to the Galaxy S III at some point after the device launches.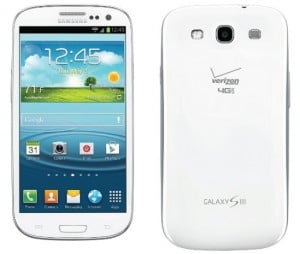 However, as the Galaxy S III will ship with Android 4.0 Ice Cream Sandwich out of the box, it looks like the software update to unlock GSM global roaming for international travelers would be a more minor software update than the one that's been promised for Motorola's handsets, which are currently on Android 2.3 Gingerbread.
According to Phonescoop, the feature won't be available at launch. However, knowing that the device will be a global world-ready phone will help business users know that their investment is future-proof, especially if they have to travel overseas for work. This way, they can carry one device and have all their data and information with them without having to worry about learning a second phone for travel. That said, you'll be subject to Verizon's roaming charges if you use the feature overseas on GSM/EDGE/HSPA+ networks when the feature is enabled.
As Sprint and Verizon operates identical networks in the U.S.–both carriers operate 3G CDMA/EVDO networks and LTE for 4G–it's unclear if Sprint's edition will also get global roaming capabilities in the future.