GM and Ford Partner Up to Make Advanced Transmissions
GM and Ford have announced a joint collaboration to help develop the latest automatic transmissions. These units will feature 9 and 10 gears, and will be available to both manufacturers. Work has already begun on these transmissions.
The new designs will "raise the standard of technology, performance and quality for our customers," according to GM's Vice President of Global Transmission Engineering Jim Lanzon.
In the struggle to obtain the highest fuel economy possible, the transmission is one of the keys to the puzzle. It is important for the transmission to keep the engine's revolutions (revs) in the most optimal position. A 10-speed transmission will have much more variety than a 4-speed. Being able to position the engine's revs to a certain range while at any speed can improve the performance of an engine.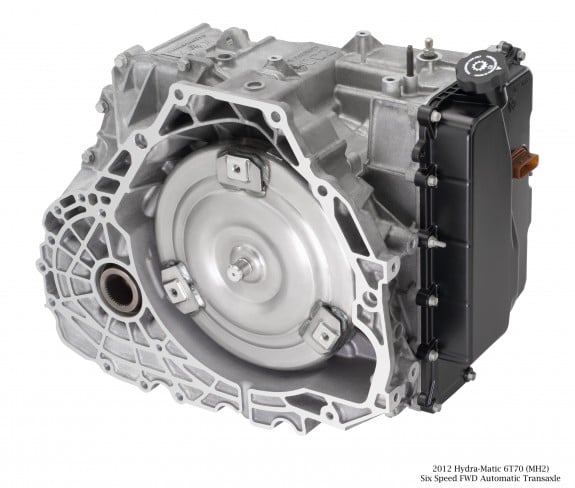 For a computer, having that many gears to choose from is like being a kid in a candy store: it might end up being indecisive. Programming transmission software is extremely difficult, and for the higher geared transmissions to work properly they will have to always be in the right gear at the right time to be the most efficient.
Continuously-variable transmissions (CVTs) are transmissions that virtually have unlimited gears, but do not give the sensation of shifting as you drive along. Seen often in low-volume vehicles and hybrids, the CVTs have not been adopted on a larger scale. Based on their continual investment in more gears, it is clear that GM and Ford also believe that gears are where the future lies.
This will be the third time that Ford and General Motors have partnered together to make a transmission. Even though the units are designed together, they will be manufactured separately by each company in their own production facilities.