Google Engineers Find A Way To Filter Robocall Spam
Today the Federal Trade Commission announced the winners of its challenge to find way to end robocalls, awarding first place to two developers and another award to two Googlers.
The first place prize is split between Serdar Danis and Aaron Foss, who will each receive $25,000 for their efforts. The hope is that they can use those funds to build their ideas to finally put an end to robocall spam. Both concepts use systems to intercept and filter out prerecorded calls before they reach the end-user.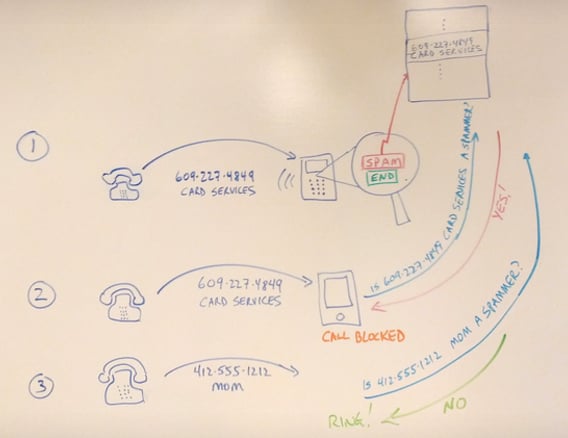 Google engineers Daniel Klein and Dean Jackson won the competition for a solution from organizations with 10 or more employees. The two don't receive any money for their efforts, however. Their Crowd-Sourced Call Identification and Suppression method uses a system like Gmail spam filtering.
The Google system lets users report offending robocalls to an online database. This database can then block calls that originate from those sources before they ring a cell phone. The system can even detect spoofed calls that look like they come from other sources. The system also takes into account other data such as call volume, call frequency and the ratio of inbound-to-outbound calls.
Danis's system is similar to the one from Google, though his suggests a device such as an app or a carrier feature that "autonomously compiles whitelisted, blacklisted and graylisted numbers databases."
Foss's idea, called Nomorobo, is a bit different in that it uses call forwarding to intercept calls before they reach the user. The system can also create blacklists and whitelists of phone calls. The system will determine if a robocall is legal or illegal before the user ever picks up their phone, hanging up on illegal calls before the user's phone rings.
https://www.youtube.com/watch?&v=JgQVZeIrbB0
Foss told The Verge that he hopes to use the $25,000 money he received from the challenge to build Nomorobo and hopefully partner with companies like AT&T to implement it.