Gmail for iOS Gets Tighter Integration With Other Google Apps
A new update to Gmail for iOS lets users sign out of just one account at a time. It also adds the ability to open links directly in other Google apps.
The first big change makes it easier for users to sign out of accounts in the app one at a time. Previously users had to sign out of every account then sign back in with only the accounts they wanted, making the process very tedious. Now users can just press and hold on the icon for a single account to sign out.
It's not a feature every user will use, but one that a number of Gmail users will appreciate.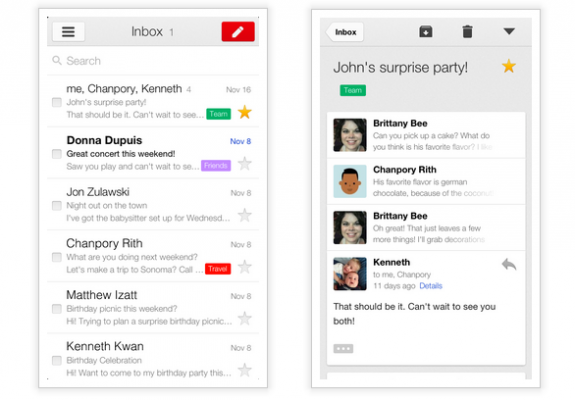 The other big feature is the ability to choose how the app handles links to other Google services. Previously Gmail for iPhone let users open links in a mobile web view, but now they can open links in their respective Google apps. Users can now choose to open regular links directly in Chrome, YouTube links in the YouTube app and map links in Google Maps.
The new option for Gmail saves time for users, and should result in a better experience overall as both the YouTube and Google Maps apps are better than their respective mobile websites. It's strange that Google didn't enable the feature earlier.
The new link options are in the settings for each account, though they will apply to all accounts in the app no matter what.
With the new features Google made it even easier for iOS users to use their device using only Google apps. Google's iOS apps aren't as integrated into the system as Apple's apps, but they're still good alternatives for many users. Users still can't change the system-level default apps, but with Google's efforts to integrate all of its apps, that is increasingly unnecessary.

As an Amazon Associate I earn from qualifying purchases.