GMail Now Makes It Easier to Add Multiple Attachments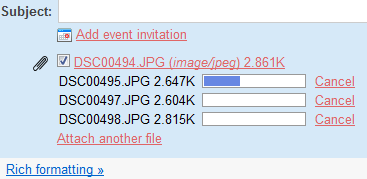 In the category of "what took you so long?" GMail has made some improvements in the method of addding attachments to an email so that now you can add multiple attachments at one time. This is a huge time saver for me as I frequently have to send emails with multiple attachments and the old method of having to select each file individually was a real drag on my work flow.

This article may contain affiliate links. Click here for more details.