God of War 3 Remastered Release Details Pack a Big Surprise
Sony is now confirming rumors of a God of War 3 Remastered release and revealing a key perk for those who pre-order that not even Microsoft's Xbox One entertainment console can rival.
Sony announced the $39 God of War 3 Remastered release in a post on its PlayStation Blog this week. Sony Santa Monica, says that the God of War 3 Remastered will arrive at video game retailers like GameStop and the PlayStation Store on July 14. Sony is releasing an upgraded version of the game again to make the 10 year anniversary of the first game's launch.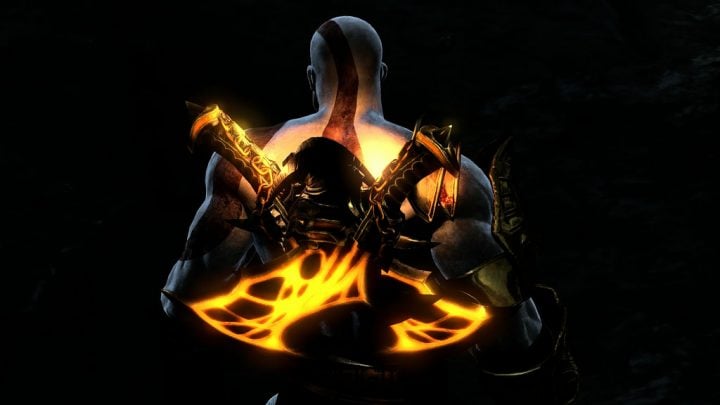 As its name suggests God of War 3 Remastered isn't a new game title in the sense that there's a never-before-scene story or mode. It's the same game that Sony released as an exclusive on the PS3 before. What makes it different is the graphics, this updated version is tailored to the PS4's graphics capabilities. Every slash, every drop of blood should look better in this God of War 3 Remastered release. The PS4 doesn't have a dedicated God of War game yet, though presumably Sony definitely has one planned. God of War is one of the PlayStation's core franchises. Because it's made by Sony it isn't available on Xbox consoles or anything else that isn't made by Sony itself.
The game follows in the footsteps of other high-profile remakes of games specifically made for last generation consoles like the Xbox 360 and PS3. Sony recently included another remake, The Last of Us Remastered, in its PS4 bundle. Microsoft, Sony and their partners are hard at work creating rereleases of older games. Video game developers are hoping that refreshing their games makes them palatable for a new audience. For example, there's a new generation of gamers who may not have played God of War before. These remastered games typically come with add-on features and extras to even lure in the people who played them the first time around.
For the God of War 3 Remastered release, Sony is including a pre-order extra that only it can offer. Anyone who pre-orders the digital version of the game directly from the PlayStation Store gets a free rental of God of War and God of War 2 on PlayStation Now. PlayStation Now is the video game streaming service that lets users stream a huge library of titles to their console directly from Sony's servers. There's no other service like it available, even on the Xbox One, which really is the only PS4 competitor available on store shelves. God of War 3 Remastered buyers get 90 days to beat both versions of the game before their free pre-order rental expires.
The extra is a great way for anyone who hasn't yet experienced the franchise to do so. These rentals will roll out on May 26th, letting PS4 owners relieve the entire series before they play God of War 3 Remastered.The Theme itself can be applied to the PS4 software for a fresh look. The Xbox One doesn't offer dynamic themes for download from the Xbox Store either, though users can change icon colors and add a background.
God of War 3 Remastered will include some key changes. Sony is promising that the game will have a resolution of 1080p and run at 60 frames per second, the smoothest and best looking a video game can be at this point. The game also includes a new camera mode so that players can take in protagonist Kratos' world in all of its glory.
GameStop is already taking pre-orders for the disc version of God of War 3 Remastered. There it also costs $39.99.

This article may contain affiliate links. Click here for more details.