HP 32 Hour Battery Challenge: GoGo In-Flight Wi-Fi and Cramped Coach Seats
The first few hours of my 32 hour battery-only, no power adapter odyssey are taking place on a plane. I'm writing this from a Delta jet and posting from it, too, thanks to the GoGo in-flight Wi-Fi available. Thank goodness I'm on a non-stop, cross country flight.
I mentioned in my first post (over on Notebooks.com) that the HP EliteBook 8460p I'm carrying is no ultrabook. It sports a 14-inch screen and, with the extended battery, is quite thick at the moment. Thus it doesn't fit on a coach seat tray table. Well, it fits, but I can't push the screen back far enough to see it.
Thank goodness there's no one in the middle seat. But you should see the contortions I'm forcing my body into in order to type comfortably.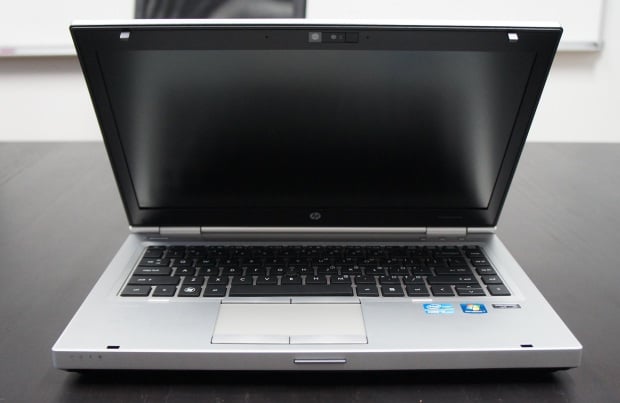 Other than this issue, traveling with a long-lasting laptop is nice. I don't have to think about topping off the battery once I get to the airport or turn the Wi-Fi off to save juice.
Connecting via GoGo is pretty expensive ($14.99 for the flight) compared to my home Internet, but it's often worth it to me because I can get work done or just stay entertained by surfing the web. I can't do some of the things I'd normally do, such as jump on a Google Hangout with the other GBM editors, because the speeds up here are pretty slow.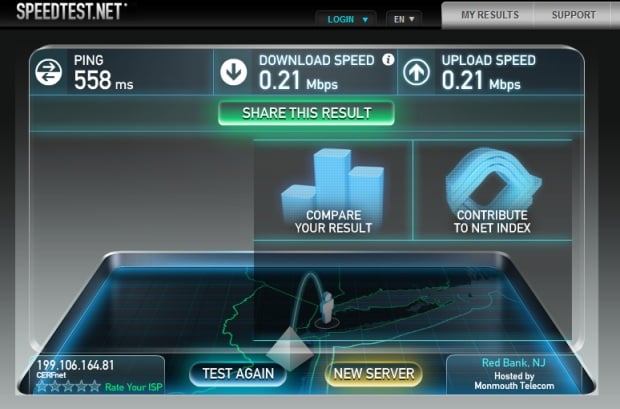 GoGo is fast enough for normal work, and I can keep in contact via GTalk and email. And so far I've experienced constant connectivity — no drops or severe slowdowns.
Even though I'm a fan of Wi-Fi above 10,000 feet, I don't always buy the service. On a 5.5 hour flight like I'm on now it's worth it, no doubt. But on a 2 hour flight where I can't use it for 30 – 40 minutes on either end I often skip it unless there's something very important I need to do.
(Related: Why I love In-Flight WiFi Even Though I'm on a Couch)
So, in-flight Wi-Fi: Good. Coach seats + 14-inch laptop: Bad. Long battery life: Still long.
I'm down to 82%.
You can follow my progress in the HP 32 Hour Battery Challenge on Twitter @ktbradford or at the hashtag #HP32Hrs.