Gold iPhone 5S Video Will Make Buyers Sick
Apple's gold iPhone 5S sold out extremely quickly, forcing buyers to either shell out a ton of cash for one now, or, wait until October before stock hits shelves once again. Just in case the wait wasn't torture enough, a new gold iPhone 5S video shows one of the few devices in the wild getting dropped in dirt, thrown into water and ultimately, getting destroyed by a sniper rifle.
Last week, the iPhone 5S release date arrived to great fanfare as millions of smartphone shoppers took to online portals and retail stores to snag Apple's new wares. While the silver and gray iPhone 5S models made it out of September 20th with reasonable shipping times, the gold iPhone 5S was not so lucky as Apple, carriers and retailers sold out of their stock within hours of the device going on sale.
As it stands, Apple will start shipping the gold iPhone 5S again at some point in October while carriers like Verizon claim that they will start shipping the gold iPhone 5S out by November. For many, this represents a more than two month wait for their new smartphone, something that they likely didn't envision when they prepared to order.
Read: The iPhone Gold Rush: Gold iPhone 5s Fetches $10k at Auction.
A new video unfortunately throws salt into the wounds of gold iPhone 5S buyers as it depicts the destruction of a perfectly good gold iPhone 5S, a device that is selling for upwards of $10,000 on eBay.
The video, from RatedRR, shows the gold iPhone 5S being put through a series of torture tests, torture tests that are bound to make gold iPhone 5S buyers waiting for their device, or for stock to return, a little sick to their stomach. Perhaps, furious considering how rare the device is.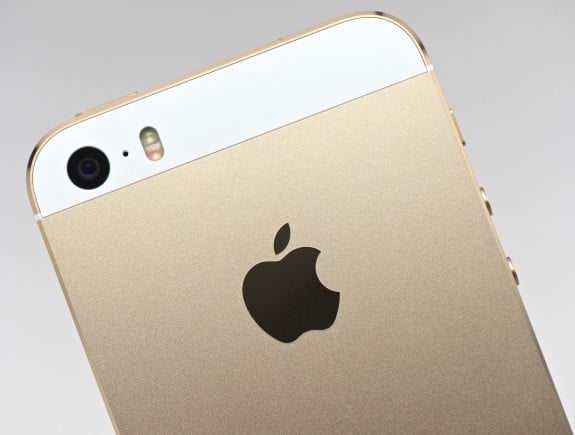 The first test in the video shows the device getting dropped into the dirt, simple enough. Then, the device gets dropped onto concrete and thrown into a bowl full of water. The gold iPhone 5S surprisingly takes this abuse well. However, it's not equipped to deal with what comes next.
In slow-motion, gold iPhone 5S buyers are forced to watch the gold iPhone 5S shot, and destroyed, with a 50 caliber sniper rifle. The gun blasts a hole through a device that was once a perfectly good iPhone, an iPhone that at this point is ridiculously hard to find.
Apple's iPhone 5S joined the iPhone 5C and replaced the iPhone 5 on shelves. The device features an upgraded camera, A7 processor, and a new fingerprint reader embedded in the home button for added security.

As an Amazon Associate I earn from qualifying purchases.