Google Adds Gmail Save Attachment Feature to Google Drive
Forget the other guy, everybody wants you in their Cloud and there are subtle and not so subtle ways of getting you there. Google has updated GMail today with a function that will hopefully attract users to its Google Drive Cloud Service. Once the new feature rolls out, users will be able to save attachments directly to their Google Drive account without ever leaving GMail.
Users can view attachments in the body of an email in a new thumbnail and then click to view or interact with them in full screen without the need to download the attachment to a computer first.  If you do wish to save the attachment, you click on the button that appears when you hover over the preview, and then choose which Google Drive folder to save it to. Users can still download attachments to local storage if they choose to. Attachments residing in a user's Google Drive will be available on any device, including mobile gadgets like smartphones and Tablets.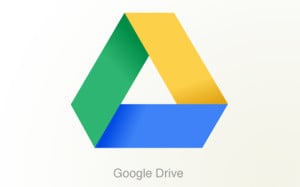 This is an obvious play to get Gmail users to think Google Drive first when it comes to saving and storing their attachments. And if that comes to be, then Google will count on selling users more Google Drive storage.
Users will need to be using GMail in a browser to take advantage of the feature. The new functionality is due to begin rolling out within the next week.
Deciding on which Cloud service to use for your online data storage is a big decision and the large mobile players are working hard at luring you into their respective Cloud. Third party Cloud storage companies like Dropbox and SugarSync will need to look at ways to attract new customers given the rise in competition moves like this from Google, and Microsoft offering 200 GB of free storage with new Surface Tablets.

As an Amazon Associate I earn from qualifying purchases.